We 'Watched in Disbelief': Fox News Journalists Corroborate Guardian Reporter's 'Body Slam' Account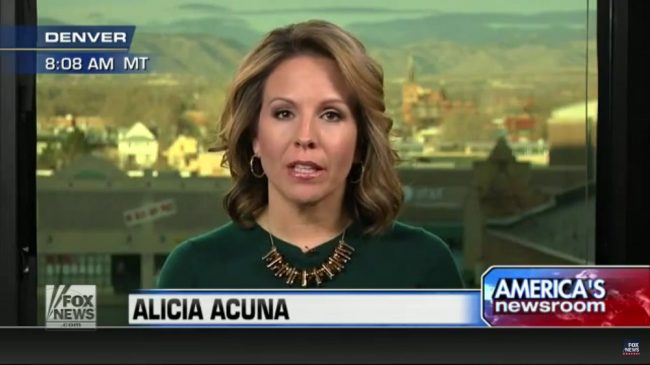 On Wednesday evening, Fox News journalist Alicia Acuna detailed her eyewitness account of Republican congressional candidate Greg Gianforte attacking Ben Jacobs, and verified The Guardian journalist's account of the incident in Bozeman, Montana.
Acuna, along with Fox News producer Faith Mangan and photographer Keith Railey, attended Gianforte's cook-out for his volunteers on Wednesday. During a conversation with the would-be representative, Jacobs entered into the room with his audio recorder, "put it up to Gianforte's face and began asking if him if he had a response to the newly released Congressional Budget Office report on the American Health Care Act."
The Republican punted on answering the question, but The Guardian correspondent kept up his questioning. That's when "Gianforte grabbed Jacobs by the neck with both hands and slammed him into the ground behind him."
As you might expect, the three Fox News journalists were stunned by what took place. Acuna outlined what happened next.
…Faith, Keith and I watched in disbelief as Gianforte then began punching the man, as he moved on top the reporter and began yelling something to the effect of "I'm sick and tired of this!" Jacobs scrambled to his knees and said something about his glasses being broken. He asked Faith, Keith and myself for our names. In shock, we did not answer. He then said he wanted the police called and went to leave. Gianforte looked at the three of us and repeatedly apologized.
The reporter underlined that "at no point did any of us who witnessed this assault see Jacobs show any form of physical aggression toward Gianforte, who left the area after giving statements to local sheriff's deputies."
[image via screengrab]
Have a tip we should know? tips@mediaite.com