'What a Wimp': Twitter Blows Up Over Candidate's Alleged 'Bodyslam' of Journalist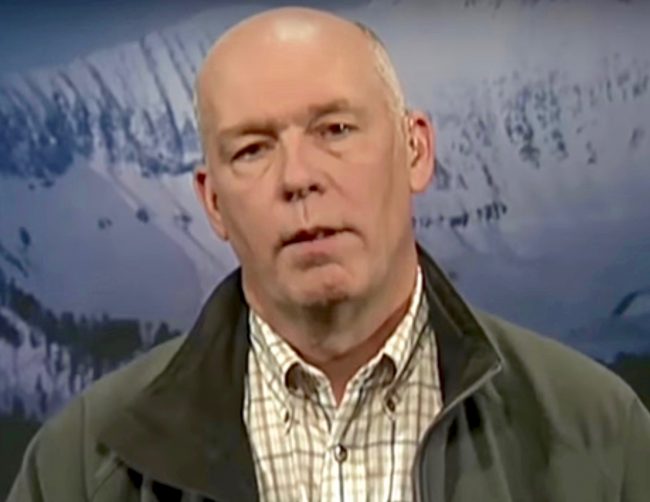 Twitter was certainly abuzz on Wednesday after audio emerged of an altercation between Republican congressional candidate Greg Gianforte and Guardian journalist Ben Jacobs.
Jacobs' fellow journalists certainly rallied to his side, with some of them more vocal than others.
Dear Greg Gianforte: If you can't deal with tape recorders in your face, you probably shouldn't be applying for a job at the US Capitol pic.twitter.com/9XfH5knjOl

— Matt Viser (@mviser) May 25, 2017
And BTW, @Bencjacobs is a solid and honest reporter. This is disgraceful treatment. https://t.co/ClH27teGkY

— Philip Klein (@philipaklein) May 25, 2017
The thing about this stmnt is, even if u believe Gianforte's version of events-what a wimp this guy comes across as! pic.twitter.com/GSQ8QkTwT7

— Kara Rowland (@kararowland) May 25, 2017
Journalists should be able to ask questions w/o worrying about violence. #obvioustweets #butnotobvioustweetsin2017 https://t.co/95ojZbUsfF

— Stephen Hayes (@stephenfhayes) May 25, 2017
Liberal pundits also predictably blasted Gianforte.
So ridiculous that conservatives complain about liberal "snowflakes," then totally lose their shit when they get asked a simple question. https://t.co/fbsoUpIimZ

— James Surowiecki (@JamesSurowiecki) May 25, 2017
"Aggressive behavior"? Seriously, Snowflake, you're gonna love getting jumped in the Capitol.

— Charles P. Pierce (@CharlesPPierce) May 25, 2017
Conservative users of Twitter had a mixed reaction to the incident. Two Republican congressional staffers threw shade on the congressional candidate.
Aggressive recorder shoving. pic.twitter.com/gYf4zWXfmH

— Matt Whitlock (@mattdizwhitlock) May 25, 2017
@WesleyLowery This statement is horse shit. Embarrassing if you've listened to the audio, which everyone reading the statement surely has

— Doug Stafford (@dougstafford) May 25, 2017
Two other right-of-center pundits had serious doubts about Jacobs' account and audio.
What kind of a wuss files charges over broken glasses? Someone who wants to influence an outcome, that's who. #JournalismIsDead

— Derek Hunter (@derekahunter) May 25, 2017
I think the reporter's lying.
Liberal reporter happens to be attacked for no reason by GOP candidate in critical election?
Sounds legit. https://t.co/ON5KCbqWTG

— Kurt Schlichter (@KurtSchlichter) May 25, 2017
Others, however, found some humor in the whole incident.
Only time it is permissible to break someone's glasses is if he's the last man on earth & is happy because he wants to read in peace & quiet

— John Podhoretz (@jpodhoretz) May 25, 2017
If politicians are going to body slam reporters, we should at least wait for The Rock to run.

— Ben Shapiro (@benshapiro) May 25, 2017
[image via screengrab]
Have a tip we should know? tips@mediaite.com