Hannity to Take Two Nights Off Following Criticism Over Seth Rich Case (UPDATED)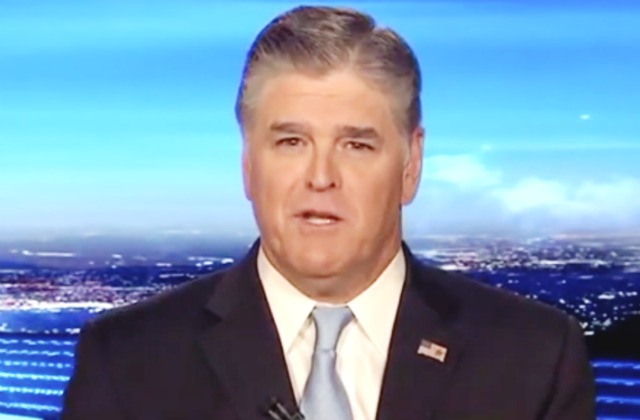 After an embarrassing volte-face from Fox News on the Seth Rich murder conspiracy, Sean Hannity continued to promote debunked conspiracy theories before ultimately deciding to drop coverage of the case for the time being "out of respect for the family's wishes."
The network's official retraction to a story on their website was issued early Tuesday. Hannity's pledge to hold off on the story "for now" occurred later that same evening–along with a statement that he would continue to anchor his show at Fox News for as long as they wanted him there.
But just tonight, amid reports that Hannity is beginning to hemorrhage multiple advertisers, The Five host Kimberly Guilfoyle reported that she's replacing Hannity on Thursday and Friday as he takes the rest of the week off.
Could this be the end for the love-him-or-hate-him hallmark of the cable news channel and one-time ratings juggernaut?
It's worth noting that the network has been in familiar territory before–in fact it's been there quite recently.
As the furor over Bill O'Reilly's litany of alleged harrassment grew to a fever pitch following a New York Times expose on the multiple harassment allegations and pay-outs to his accusers, Fox News publicly stood behind their man. Then advertisers started dropping like flies. Then more. And more. And more.
A two-week vacation was announced; yet both the network and O'Reilly insisted everything was fine. It wasn't.
Eight days after the vacation announcement, the network's longtime signature star was abruptly fired.
And though it's too soon to say anything for sure, the parallels between O'Reilly's fall and the current situation are eerily similar. So far, Fox News has remained mum about Hannity's future and requests for comment have gone ignored. The conservative firebrand, for his part, perhaps sensing the need to pre-empt such speculation took to Twitter and issued the following very secure-sounding statement:
Uh oh My ANNUAL Memorial Day long weekend starts NOW. Destroy Trump/Conservative media breathless coverage starts! Did Hannity do last show?

— Sean Hannity (@seanhannity) May 25, 2017
We'll see how this plays out next week. And we'll add comment from Fox News if and when we hear back from them.
UPDATE!
Per an FNC spokesperson:
"Like the rest of the country, Sean Hannity is taking a vacation for Memorial Day weekend and will be back on Tuesday. Those who suggest otherwise are going to look foolish."
[image via screengrab]
Follow Colin Kalmbacher on Twitter: @colinkalmbacher
Have a tip we should know? tips@mediaite.com