White House Official: Trump Upsetting World Leaders Was Cherry on Top of Paris Deal Pullout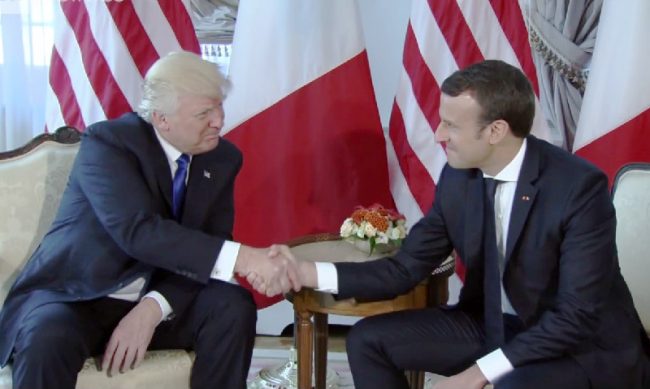 After President Donald Trump announced that the United States would be pulling out of the Paris Climate Agreement, leaders in Europe didn't hide the fact that they were greatly disappointed with the president's decision.
French President Emmanuel Macron told Trump that it was a "mistake" to exit the accord, that the agreement wasn't renegotiable and called on him to "make our planet great again." German Chancellor Angela Merkel also stated she was upset with the US leaving, stating she would continue working to "save the world." The Vatican felt the move was a "slap in the face."
Well, according to a report by the Washington Post, dashing the hopes of European leaders was not a deterrent for Trump's decision to leave the accord, but rather, a cherry on top
Pressure from leaders abroad also backfired. One senior White House official characterized disappointing European allies as "a secondary benefit" of Trump's decision to withdraw.
The Post also noted that the infamous white-knuckled handshake with Macron could have also played a role in the president's decision-making — and likely led to one of his most notable lines in his Rose Garden speech.
My handshake was not innocent," Macron said. He likened Trump to a pair of authoritarian strongmen — Russian President Vladimir Putin and Turkish President Recep Erdogan — and said that he was purposefully forceful because he believed his encounter with Trump was "a moment of truth."

Hearing smack-talk from the Frenchman 31 years his junior irritated and bewildered Trump, aides said.

A few days later, Trump got his revenge. He proclaimed from the Rose Garden, "I was elected to represent the citizens of Pittsburgh, not Paris."
Beyond taking heat from world leaders over his exiting the climate deal, Democrats in Congress, corporate leaders and cable news talking heads have expressed outrage over the president's choice.
[image via screengrab]
—
Follow Justin Baragona on Twitter: @justinbaragona
Have a tip we should know? tips@mediaite.com