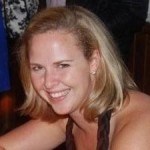 Here's a tip for any ESPN employee looking to engage in some good old-fashioned questionable behavior: you may want to time your transgressions to light sometime during the third week of the month. Why? Cause then you can fly under ombudsman Don Ohlmeyer's radar for at least 30 days.
Since being named to the position this summer, Ohlmeyer has filed three columns at the precise rate of one per month. But in an awkward bit of timing for ESPN, Ohlmeyer's latest opus went up online on the very same day the New York Post first reported that former Mets GM turned ESPN baseball analyst Steve Phillips had engaged in an affair with a production assistant 24 years his junior.
The unintentional concurrence highlighted the limitations of the ESPN ombudsman role in its current state. Ohlmeyer's column, like his previous two pieces, is an affable, storytelling ramble clocking in at over 3,000 words. Unfortunately, the words "sexual harrassment" account for zero of them. In the fast-paced aftermath of the Phillips scandal, which included a wild feud with Deadspin and culminated in the ultimate dismissal of Phillips from ESPN, such silence seems all the more deafening.
The initial Phillips revelation was little more than a juicy tabloid item made marginally relevant by its similarity to David Letterman's flings. (Three's a trend: whose extramarital May-December romance will be next?) But underlying the scandal's cartoonishness was the troubling feeling that we've all been here before. Anecdotes about ESPN's sexually-charged culture crop up with unsettling regularity, with no indication of any improvement over the years.
This point was driven home, however recklessly, by Deadspin's AJ Daulerio. Fed up with a perceived run-around from the ESPN PR department, Daulerio tossed up on the site a treasure trove of unsavory (and unconfirmed) tips about the rampant "horndoggery" of ESPN employees. Say what you will about the respectability of Daulerio's retaliation — everyone else has — the posts were a stark reminder of the remarkably toxic environment at ESPN.
"None of this should have happened," ESPN's Mark Gross admits to Ohlmeyer in Wednesday's column. "There are no excuses. It's embarrassing, and we apologize. Now we have to make sure it never happens again." A wonderfully strong statement, that! Except … Gross wasn't referring to the lecherous liaisons of ESPN staffers but rather to the "profoundly unpatriotic act" that occurred when — steel yourself! — a logistical mix-up led to a couple of college football announcers talking over a rendition of The Star-Spangled Banner. Yawn.
The rest of the new column proves no more illuminating. We learn, randomly, the Latin roots of the phrase "First, do no harm". (Ohlmeyer seems to be gunning for William Safire's old position: he kicked off his debut column by looking up the word "ombudsman" in the dictionary.) Later, dispensing his veteran insider's wisdom on the difficulties of coordinating programming across eight ESPN networks (spoiler alert: it's hard), Ohlmeyer builds to the rousing conclusion that "ESPN needs special outreach to communicate the fact that programs following live events can't always start as scheduled." Well, then. Doesn't the company have more than enough, um, "special outreach" going on as it is?
>>>>NEXT: "Fun and frivolity" at ESPN
Have a tip we should know? tips@mediaite.com