WikiLeaks Sends Memo to Media Listing Things You Can't Report About Assange, Like His 'Personal Hygiene'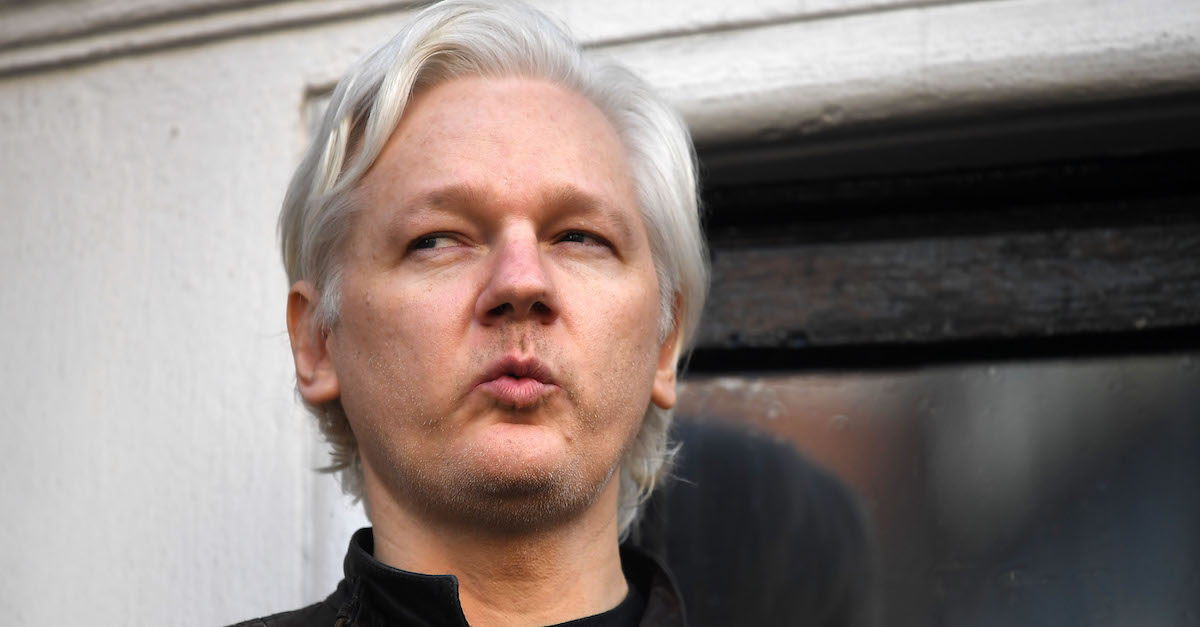 WikiLeaks sent out a list of 140 statements that reporters aren't allowed to say about the website's founder Julian Assange, per Reuters.
The nonprofit site that publishes secret documents leaked by anonymous sources accused the statements on the list — which included coverage of his ties to the Kremlin and Valdimir Putin — 0f being "false and defamatory."
Among the reporting that Wikileaks asked media outlets to refrain from included assertions that Assange is a hacker, abusive toward animals, does not maintain physical hygiene, and bleaches his hair.
WikiLeaks memo to the media — titled, "Confidential legal communication. Not for publication" — reportedly stated the following:
"There is a pervasive climate of inaccurate claims about WikiLeaks and Julian Assange, including purposeful fabrications planted in large and otherwise 'reputable' media outlets. Consequently journalists and publishers have a clear responsibility to carefully fact-check from primary sources and to consult the following list to ensure they are not spreading, and have not spread, defamatory falsehoods about WikiLeaks or Julian Assange."
Assange, who has been holed up in the Ecuadorian Embassy in London for nearly seven years, attempted to strike a deal with the U.K. to legally leave the consulate, but he is concerned that the U.S. will attempt to extradite him to the U.S. over illegal document dumps. He initially hid in the embassy after he faced a sexual violence case in Sweden, but the charges were eventually dismissed.
[image via JUSTIN TALLIS/AFP/Getty Images]
Have a tip we should know? [email protected]