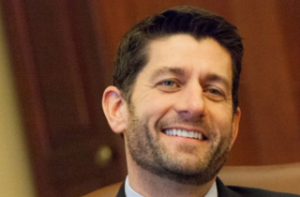 In The Wilderness by McKay Coppins, readers are hand-delivered a new perspective on Paul Ryan, who may be Speaker of the House now, but was the Republican vice presidential nominee less than four years ago. Through interviews and anecdotes, Coppins paints a picture of Ryan as a conservative with a genuine interest in helping the poor and underprivileged. Unfortunately, when a video of his running mate, Mitt Romney, insulting Barack Obama's voters by calling them entitled people "dependent on government" leaked, Ryan knew that any move he made to further his anti-poverty agenda would be perceived as disingenuous.
The campaign managers had stalled on allowing Ryan to give the speech he had crafted to "send a message that a Romney administration would not forget about the poor once it reached the White House" and after that video broke, it was too late. The 2012 election was just not the place for him to assert his beliefs and reach for any meaningful change.
The 2016 election season, however, is a different story. Now that he doesn't have another person's campaign managers to contend with and has ascended to a position of power on his own, Ryan is free to emulate his political idol Jack Kemp, who is described by Coppins as "a self-proclaimed 'bleeding heart conservative.'"
According to The Hill, Ryan and other leading Republicans are "taking a serious look" at adopting the sweeping anti-poverty plan that has been touted by black Democrats in D.C. for years. This isn't his first joint poverty-busting venture, either; Ryan enlisted famed civil rights activist Bob Woodson in 2012 to help him reach out to black ministers, homeless shelter volunteers, and halfway-house managers. Although he can appear pouty when he doesn't get his way, Ryan is still a measured, reasonable man who is as good a candidate as any for a GOP leader in the fight against poverty in marginalized communities.
Ryan has reportedly let the Congressional Black Caucus knows that he is working on getting GOP appropriators to consider the Caucus's strategy of moving more federal money to American communities with high rates of poverty.
Representative Hal Rogers, the chairman of the Appropriations Committee, said, "I'm very interested."
Rogers also told The Hill that he has spoken to influential Democratic CBC member Representative James Clyburn about this in the past and is looking to broach the topic again, though he is "not settled on anything yet."
It seems that Ryan is using an election year to attempt to further his anti-poverty agenda again, but this time, with his 2012 experiences fresh in his mind and newfound ability to do it on his own terms, it's going to work.
"The Speaker expressed pretty firm support for this concept," said Clyburn. Democratic Representative G. K. Butterfield echoed the positivity, saying, "He wasn't Speaker then, but now he can make it happen. … The dynamics have changed. If the Speaker wants it to happen, I believe it can happen."
[image via screengrab]
For more from Lindsey, follow her on Twitter.
Have a tip we should know? tips@mediaite.com