Woman Reveals George Michael Paid for Her In-Vitro Fertilization Treatments When Government Wouldn't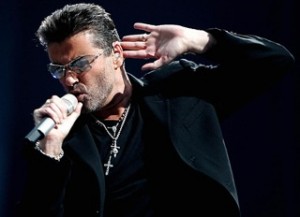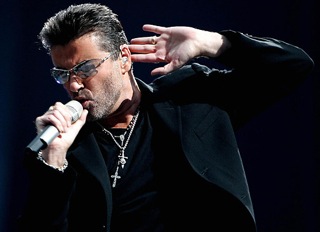 In 2010, Jo Maidment appeared on ITV's "This Morning" to discuss her difficulties in getting fertility treatment covered by the United Kingdom's National Health Service (NHS). She was denied because her husband had a daughter from a previous relationship, and unable to afford the treatments herself. Before long, an anonymous benefactor reached out through the show and offered to pay £15,000 (over $18,000 U.S.) to fund her in-vitro fertilization treatments. On Tuesday, she revealed on "This Morning" that after she gave birth, she the benefactor sent her flowers with a note admitting that he was George Michael.
"I cannot ever thank him enough for what he has done for me and my husband," she said. "It was a couple of days after we came home with Betsy and we had loads of cards and flowers." The "massive" bouquet of included a card that read as follows:
Congratulations to you both. Lots of love to Betsy.

Love from Michelle [Michael's PA] and George Michael (AKA Anonymous) xx.
"Me and my husband read it hundreds of times to believe it," Maidment noted, adding that she made sure to get the blessing of Michael's family to tell the story. "I was home for two days [after doing the show in 2010] and got a phone call from a PA saying a businessman would like to donate some money for one cycle of IVF for you," she said. "[I]t took me a good few days to respond because that wasn't what I came on the show for, I wanted to help other people in my position."
In the days after Michael's death, it's come out that he was a bit of an under the radar philanthropist. Some of his other generous acts include donating all of the royalties from the 1996 single "Jesus to a Child" to the charity Childline, "personally support[ing]" the Terrence Higgins Trust (an HIV charity), and tipping a barmaid £5,000 because she she was in debt from paying her nursing school tuition.
Have a tip we should know? tips@mediaite.com