Women's Health To Be a Focus of Media, Advocacy Groups, and Even Dating Sites on International Women's Day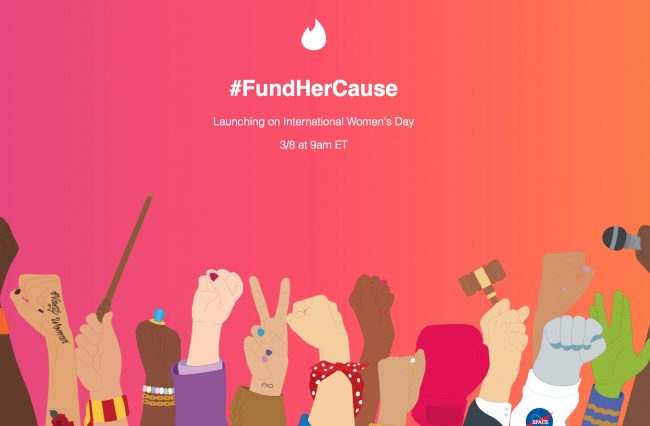 Today is International Women's Day. It also happens to be the A Day Without Women strike from the organizers of the Women's March on Washington. From media organizations to advocacy groups, women's health seems to be at the forefront of the day's priorities this year.
Today, 40 groups, including Physicians for Women's Health, will march in Washington, D.C. to protest Donald Trump reinstating the so-called Global Gag Rule, which stops foreign nongovernmental organizations that receive certain kinds of American aid from counseling clients about abortion. At 11:30am, they'll head from Freedom Plaza to the White House. From there, it's on to Lafayette Park, where they'll hear speakers from the Center for Health and Gender Equity, the American College of Obstetricians and Gynecologists, the Feminist Majority Foundation, and more.
Dating app Tinder wanted to get in on the fun(d), too, which is why they are helping users donate money to causes like Planned Parenthood, Partners in Health, and UN women, according to USA Today. Anyone interested can tweet @Tinder with the name of the organization they want to support and the hashtag #FundHerCause. From there, they'll get a link to Tinder.Fund that will unlock the money they get to donate. The app will give $250,000 in total.
Also seeking to help Planned Parenthood specifically is The Young Turks. The progressive online news channel will run free advertisements for Planned Parenthood, as well as other women's organizations, during their broadcast today. Their female reporters will be in the field talking to strike participants while in-studio coverage goes over what it means to be a woman in the workplace, in media and everywhere else.
X Ambassadors headlined a "kickass night of music, love, community, inclusivity, and celebrating all the incredible women of the world" in Los Angeles last night, according to ABC. It, too, benefited Planned Parenthood, which has been under attack in Donald Trump's administration.
If you can't make it to any events and donating via Tinder isn't your thing, a purchase of this "resist" necklace or this "nasty woman" shirt from TBS's Sam Bee will result in a little money going to Planned Parenthood, too.
[image via screengrab]
——
Have a tip we should know? [email protected]