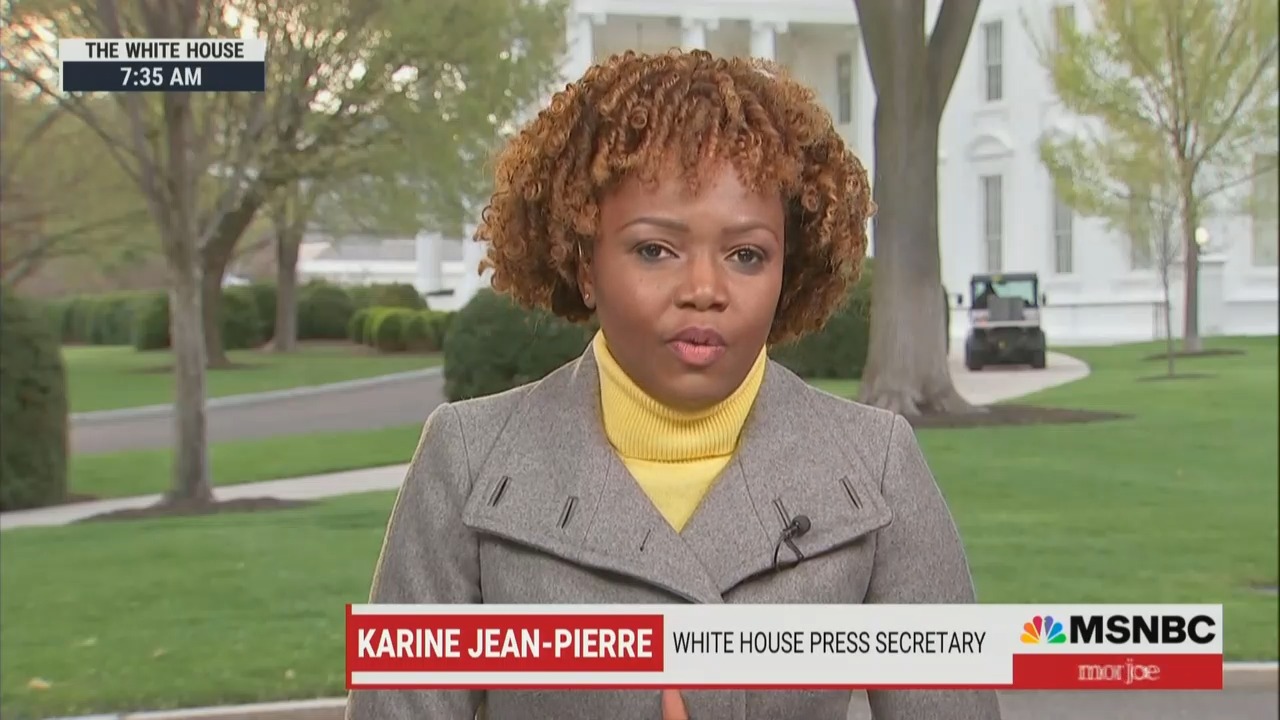 Who's to blame for the murder of three students and three staff members at a private Christian school in Nashville on Monday?
Everyone's got an answer, and for no shortage of journalists, it's obviously their political opponents on the right.
Within hours of the shooting's occurrence, the Washington Post's Mariana Alfaro had written — and her editors had somehow greenlit — a story about a photo lifted from the Facebook page of Congressman Andrew Ogles (R-TN).
"GOP congressman from Nashville district 'heartbroken' by shooting. A 2021 photo shows his family with firearms," read the initial headline, which was later edited to drop the mention of the photo. The story, however, remains a critique of the nonexistent divergence between Ogles' politics and his humanity.
Claire McCaskill, formerly a Democratic senator from Missouri now working for NBC, perceived a similar incongruence between the congressman's heartbreak over the murder of innocent Americans and the photo.
"This is the congressman who represents the school where the children were slaughtered this morning. I'm sure he will have thoughts and prayers," tweeted McCaskill. AFP White House correspondent Sebastian Smith joined in the ghoulish blame game, commenting that Ogles "apparently knows a lot about firearms, judging by the Christmas family pic he distributed."
On Morning Joe on Tuesday, White House Press Secretary Karine Jean-Pierre directed blame toward the GOP more generally, explaining that congressional Republicans needed to "show some courage" by adopting her own beliefs about the need for gun control. "This is what they owe these parents, this is what they owe these family members who are losing their loved ones," said Jean-Pierre, projecting her values onto the victims of the shooting.
Rather than asking the WH's @PresSec actual journalist questions about the killer, and her motivation for carrying out the rampage, MSNBC's @Morning_Joe agrees to help Biden exploit the tragedy to push his progressive political agenda pic.twitter.com/SLyYnugwJq

— Tom Elliott (@tomselliott) March 28, 2023
Benjamin Ryan, a freelance health reporter who has written for the New York Times, Washington Post, and The Atlantic also found himself publicly struggling with his own lack of basic self-control and decency. "NBC has ID'd the Nashville school shooter… who identifies as transgender and had no previous criminal record," he wrote before identifying the real culprit.
"Nashville is home to the Daily Wire, a hub of anti-trans activity," he observed, before accusing conservative commentators Matt Walsh, Ben Shapiro, and Michael Knowles of being guilty of such activity.
The media's response to tragedies like the one that unfolded in Nashville on Monday is so mechanical that it's difficult for them to fathom doing anything else, much less understand how appalling and illogical it is to the average American.
No one honestly believes that a transgender shooter was motivated to shoot up the Christian school they used to attend because of Ogles' pro-Second Amendment advocacy, which is predicated on his belief that the greatest deterrent to evil acts is an armed citizenry.
And linking a mass shooter to the acts of conservatives — who have been assumed by both right and left-wing media to be the shooter's political opponents — is a perverse, asinine and unthinkable act of victim-blaming that most couldn't conceive of articulating aloud.
Yet that's exactly what the dishonorable roll above have professed to believe — and did — in their privileged roles. How is that?
The most plausible explanation is that it's a symptom of a broader disease in American politics exemplified by Jean-Pierre during her Morning Joe appearance. Implied in Jean-Pierre's pleas for courage from Republicans is a judgment of the insincerity of their position. This isn't unique to the press secretary or to progressives more generally. Partisans on both sides of the aisle often conclude that the only reason for the separation between their own position and their opponents' is their own bravery and their opponents' lack thereof, not a real clash of varied values and arguments.
Jean-Pierre and the journalists blaming conservatives for the shooting think that their positions on transgender issues and guns is how their courage — and Republicans' cowardice — manifests itself. It may be just one of many recent examples of this line of thinking at work, but the deranged behavior it produces in those who take it to heart renders it the most revolting.
This is an opinion piece. The views expressed in this article are those of just the author.