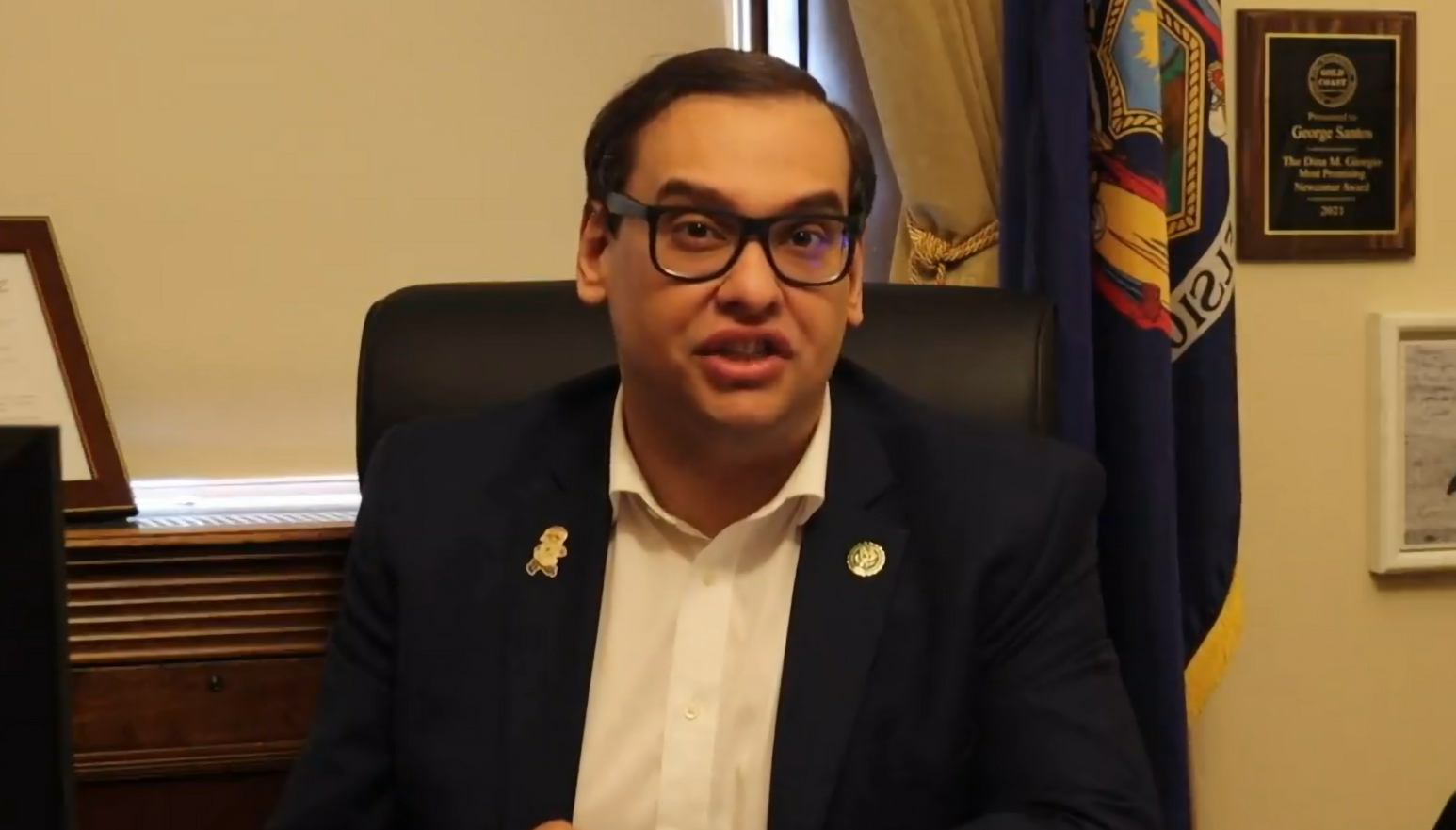 Fabulist Rep. George Santos (R-NY) forcefully denied rumors that he is mulling a guilty plea to the 13 federal charges against him on Tuesday.
U.S. Attorney Breon Peace asked the court to move Santos's next scheduled hearing from Thursday to October 27 so that the prosecution and defense could continue discussions about "possible paths forward."
"The parties respectfully submit that the ends of justice served by such an excludable delay outweigh the best interests of the public ad the defendant in a speedy trial," wrote Peace.
Asked by the New York Post to comment on the suggestion that this was an indicator that he was considering a plea deal, Santos bristled.
"I'll let you write your speculative garbage and misinform the American people," said Santos. "That's what the media does best."
Santos was arrested in May after the Department of Justice released an indictment against Santos for wire fraud, money laundering, theft of public funds, and making false statements to the U.S. House of Representatives.
"Taken together, the allegations in the indictment charge Santos with relying on repeated dishonesty and deception to ascend to the halls of Congress and enrich himself. He used political contributions to line his pockets, unlawfully applied for unemployment benefits that should have gone to New Yorkers who had lost their jobs due to the pandemic, and lied to the House of Representatives," said Peace in a statement at the time.
Since being indicted, Santos has defiantly refused to resign and compared himself to civil rights icon Rosa Parks. But during a recent interview with Mediaite founder Dan Abrams, he did not rule out a guilty plea.
"I'm not making, I'm not making any assertions right now," said Santos after being asked if he'd consider it. "Like I said earlier, I'm like, it's — right now, the answer is no. But you just never know. Life is you, don't know what life is going to come at you, you know?"
Have a tip we should know? tips@mediaite.com