Rand Paul Calls for Manhattan DA to 'Be Put in Jail' Over Possible Trump Indictment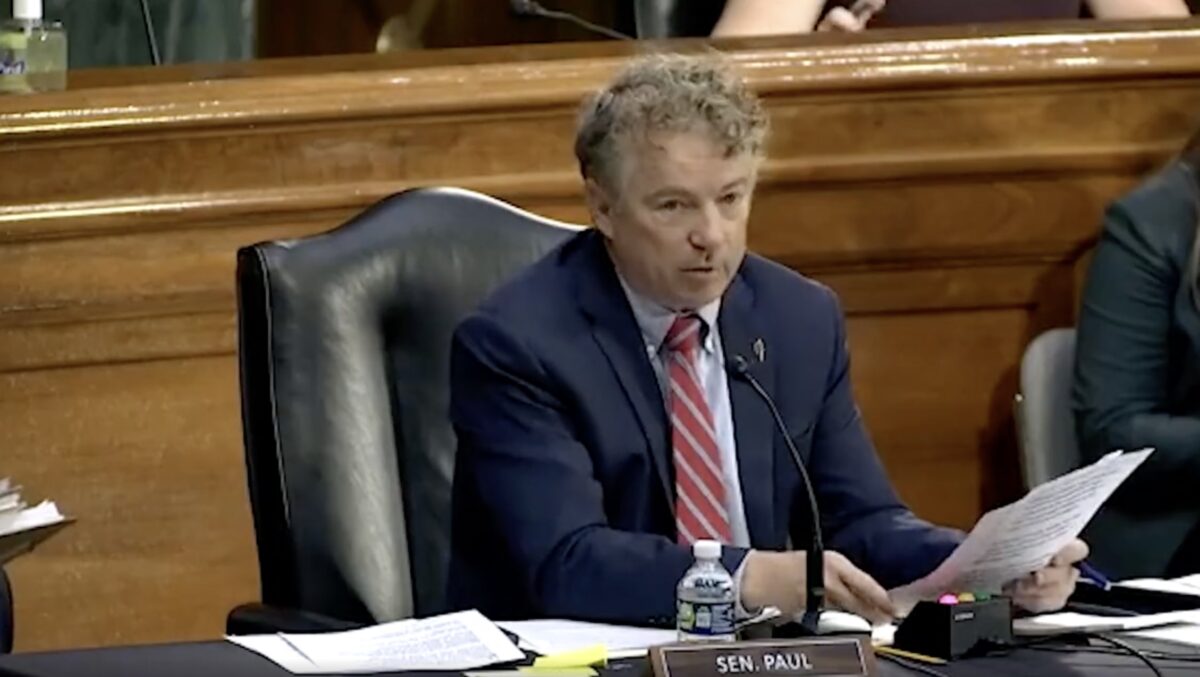 Kentucky Senator Rand Paul (R-KY) is calling for Manhattan District Attorney Alvin Bragg to be "put in jail" over his "disgusting abuse of power" regarding a possible Trump indictment.
Paul tweeted his thoughts Tuesday after Bragg said his office "will not be intimidated" by House Republicans.
A Trump indictment would be a disgusting abuse of power. The DA should be put in jail.

— Rand Paul (@RandPaul) March 21, 2023
House Republicans have demanded that Bragg testify about a possible Trump indictment stemming from the Stormy Daniels scandal that House Judiciary Committee Chairman Jim Jordan (R-OH) called a "politically motivated prosecutorial decision" against former president Trump.
Trump posted on his Truth Social platform over the weekend that he expected to be arrested Tuesday, and called on his supporters to "PROTEST" and "TAKE OUR NATION BACK!"
New York Authorities have erected security cameras and barricades in an attempt to stave off another Jan. 6th-style attack — like the one that went down at the U.S. Capitol in 2021. For that matter, Capitol Police aren't taking any undue chances and say they've beefed up security in the event of a Trump indictment.
The FBI and Department of Homeland Security are reporting an increase in online chatter calling for civil war since Trump's call for protests.
For his part, Trump shifted his social media vitriol Tuesday to New York State's Attorney General Letitia James and what he calls her "GET TRUMP" platform.
As of early Tuesday afternoon, no announcements had been made about the Manhattan grand jury indicting Trump in the hush-money case.
Have a tip we should know? tips@mediaite.com