Rep. Ed Case Draws Ire After Claiming He's an 'Asian Trapped in a White Body'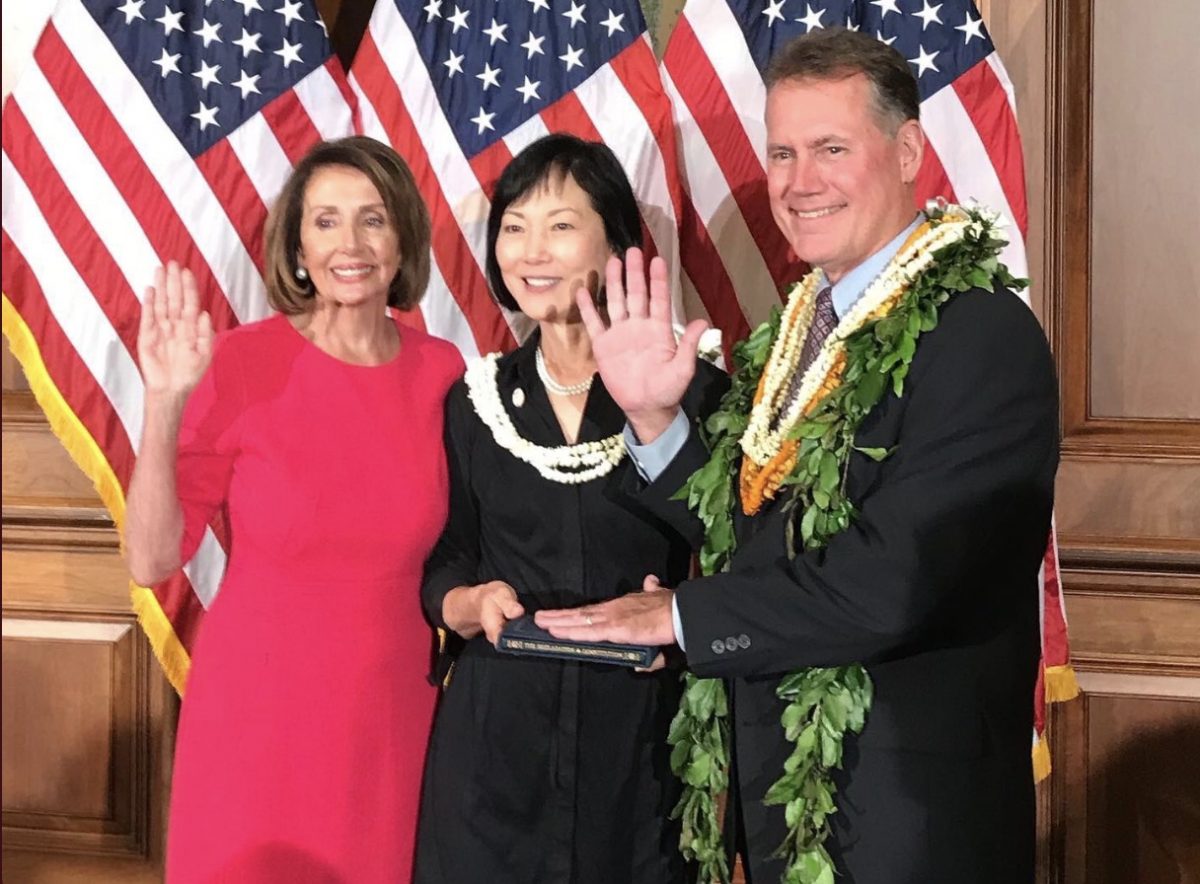 Rep. Ed Case (D-HI) was just sworn into office two weeks ago. Yet, it did not take long for the newly-elected Congressman to spark controversy.
During a reception to recognize Asian American and Pacific Islander members of the 116th Congress, Case claimed he was Asian too, at least on the inside.
According to National Journal's Nicholas Wu, Case said this:  "I'm an Asian trapped in a white body."
Congressman Ed Case, who represents a majority Asian district in Honolulu – "I'm an Asian trapped in a white body" pic.twitter.com/Roro6Yk8CW

— Nicholas Wu (@nicholaswu12) January 16, 2019
It is unclear what exactly prompted Case's remarks, but Twitter users were not at all impressed with the Congressman — who represents a predominately Asian district — quip.
One Twitter user who lives in Hawaii suggested he "check his privilege."
WTF. As a haole who lived in Japan for 7 years and now lives in Hawaiʻi, I couldn't imagine saying something like this. Check your privilege Ed Case. https://t.co/7kLkFFGOGx

— 808progressive (@808Progressive) January 16, 2019
Other Twitter users also weighed in:
I just oof'd so hard I blacked out for a sec

— maura quint (@behindyourback) January 16, 2019
No, Ed. No. https://t.co/s73oJX7SKo

— Angry Asian Man (@angryasianman) January 16, 2019
In response, Case issued a statement to the Washington Post attempting to apologize for his remarks.
"Like so many others from Hawaii who treasure our multicultural heritage, I have absorbed and live the values of our many cultures," Case said, not exactly apologizing for his sentiment.
He did, however, express regret for causing offense.
"They and not my specific ethnicity are who I am, and I believe that this makes me an effective advocate on national issues affecting our API community," Case added. "I regret if my specific remarks to the national API community on my full absorption of their concerns caused any offense."
Case has not yet responded to the controversy directly on Twitter.
[image via Twitter]
Have a tip we should know? [email protected]