Stephen Miller Sabotaged Nielsen By Showing Trump Bad Immigration News He Leaked to Paper: Report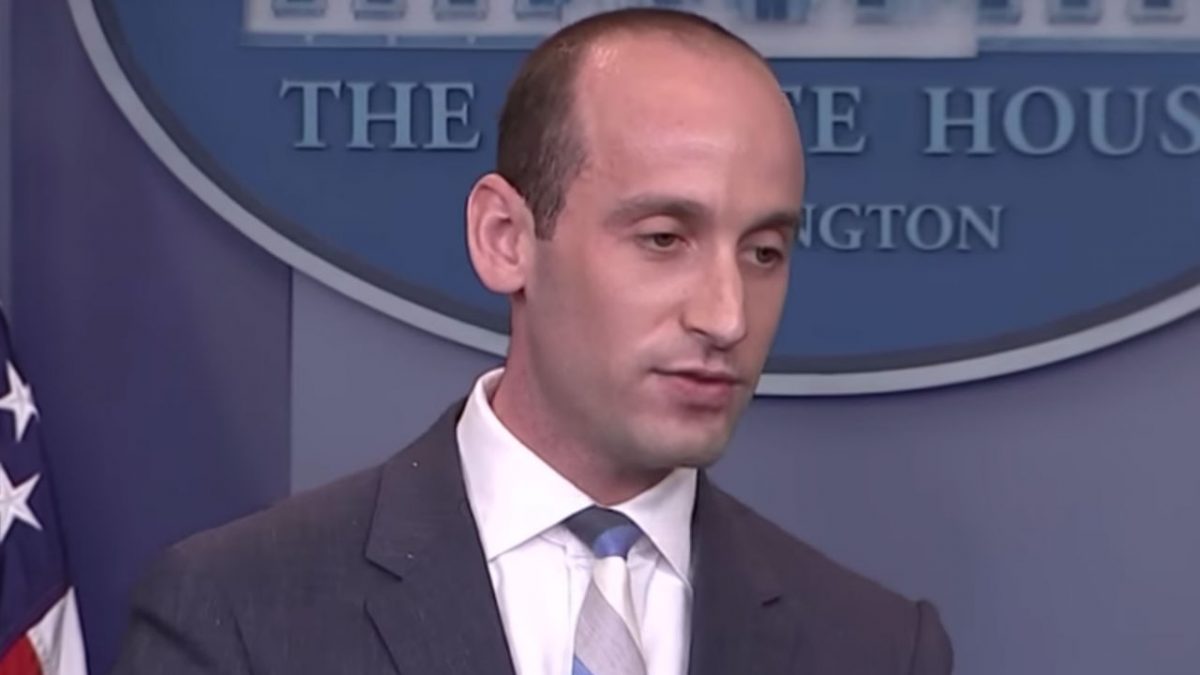 Stephen Miller, the senior advisor to President Donald Trump, would have a sneaky way to ruin the day of Secretary of Homeland Security Kirstjen Nielsen and get her to stop resisting new immigration policy proposals.
Quartz reports "former agency officials," said Miller would leak the monthly number of immigrants apprehended at the border and those seeking asylum to the Washington Examiner, who would then publish a story about the high numbers.
Miller would then print out the story and give it to Trump. After seeing the story, Trump would then "pick up the phone and blast Nielsen…and she'd capitulate on the issue at hand."
The story is just the latest in reports on how Miller is behind the "purge" at the Department of Homeland Security. Quartz added he is looking at getting rid of U.S. Citizenship and Immigration Services Director Lee Francis Cissna.
It was announced on Monday Randolph Alles, the director of the Secret Service and whose agency falls under DHS, was also going to be removed.
"United States Secret Service director Randolph 'Tex' Alles has done a great job at the agency over the last two years, and the President is thankful for his over 40 years of service to the country," White House press secretary Sarah Huckabee Sanders said in a statement. "Mr. Alles will be leaving shortly and President Trump has selected James M. Murray, a career member of the USSS, to take over as director beginning in May."
Have a tip we should know? tips@mediaite.com