Trump Asks Kid if She Believes in Santa: 'Because at Seven it's Marginal, Right?'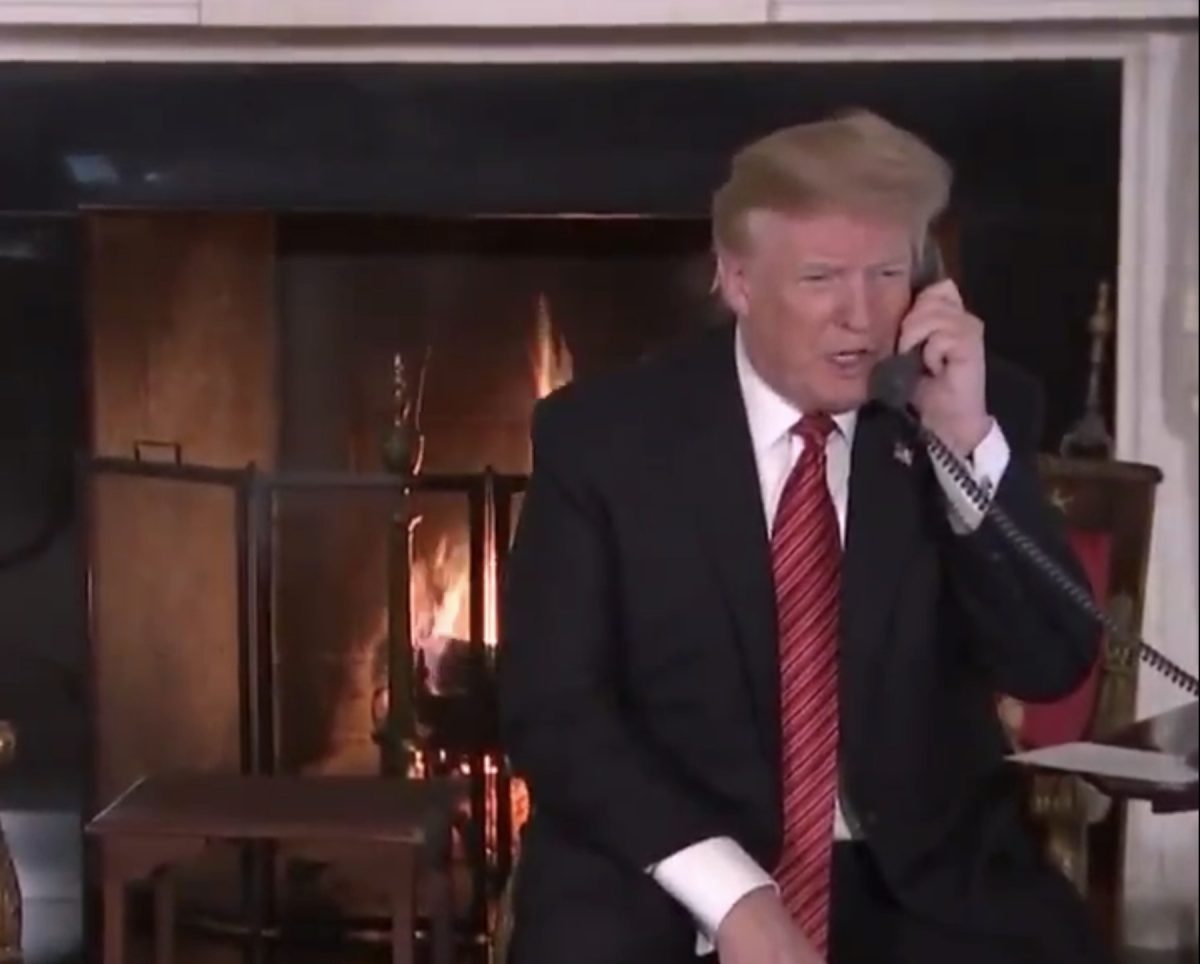 President Donald Trump capped off a busy day of tweeting and talking about a summit with North Korean dictator Kim Jong-un by following the presidential tradition of answering NORAD calls.
NORAD, by the way, is the official Santa tracker. Each year, volunteers answer calls from children wanting to know where Santa is in the sky above.
This year, despite the shutdown, NORAD continued on, with the help of 1500 or so volunteers, including the Trumps.
Yet, what President Trump said to a kid was, well, a bit questionable to say the least.
"Are you still a believer in Santa?" he asked a 7-year-old named Collman who called the Santa Tracker and wound up speaking to POTUS.  "Because at seven it's marginal, right?"
The president then chuckled.
Melania Trump, who returned to the White House just hours after Trump's "all alone (poor me)" tweet also took phone calls but managed to stay on a more appropriate script, according to pool reports.
"Are you tracking Santa? Do you know where he is?" Mrs. Trump said, avoiding any childhood scarring banter. "I hope your dreams come true."
This post has been updated after the identity of the child  was made public. 
Have a tip we should know? tips@mediaite.com