Associated Mess: AP Reports Christopher Walken Impersonator's Natalie Wood Quotes As News
Associated Mess: AP Reports Walken Impersonator's Natalie Wood Quotes As News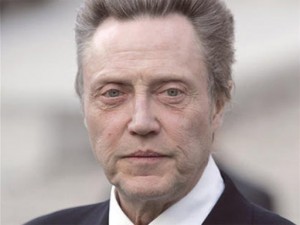 There's a new development in the now-reopened 1981 drowning death of actress Natalie Wood. The Associated Press reported Friday afternoon that actor Christopher Walken told a DC sports radio station that "there was drinking and shouting on the boat and that then 'there was tragedy.'"
Unfortunately, the quote was actually from one of the show's producers, doing an apparently convincing Christopher Walken impression.
Christopher Walken was, indeed, a guest aboard the yacht "Splendour" the night of Wood's tragic death, ruled an accidental drowning at the time, but now reopened on the basis of new infor,ation that authorities haven't revealed.
Walken wasn't, however, a guest on ESPN 980 Friday, when an AP reporter thought he heard Walken speaking about the case.
According to Ryan Kearney of local DC news blog TBD, the Walken character is a regular bit on ESPN980's Tony Korneiser Show, but took a bit of a wrong turn when the Wood case was reopened:
"We do this bit every week," 980's director of programming, Chuck Sapienza, told me. "It's one of my producers, Marc Sterne, and he does this every week, picking fantasy football games." Except that this week, due to the reopening of the Wood case, Sterne took some extra license with his impersonation.

When I spoke with Associated Press weekend editor Tom Strong at 3:40 p.m., he was unaware that the AP had been fooled. He promised to call me back.
Kearny didn't get that call back, but the AP did run a correction that, somewhat disingenuously, put the onus on the station, saying, "The station now says that it was a hoax involving a station employee who was impersonating Walken."
They have since issued another correction to more accurately reflect what happened, that "An Associated Press reporter mistook what was actually a station employee's impersonation of Walken as a real interview."
In the reporter's defense, it doesn't sound as though Sterne really gave any clues that he was doing a comedy bit, at least not while he was listening. Had Sterne's Walken demanded more cowbell, or offered the host some Skittles™, all of this could have been avoided.
Have a tip we should know? tips@mediaite.com