Barbara Bush Book Describes 'Horror' When Trump Won: Kept a 'Countdown Clock' For His Presidency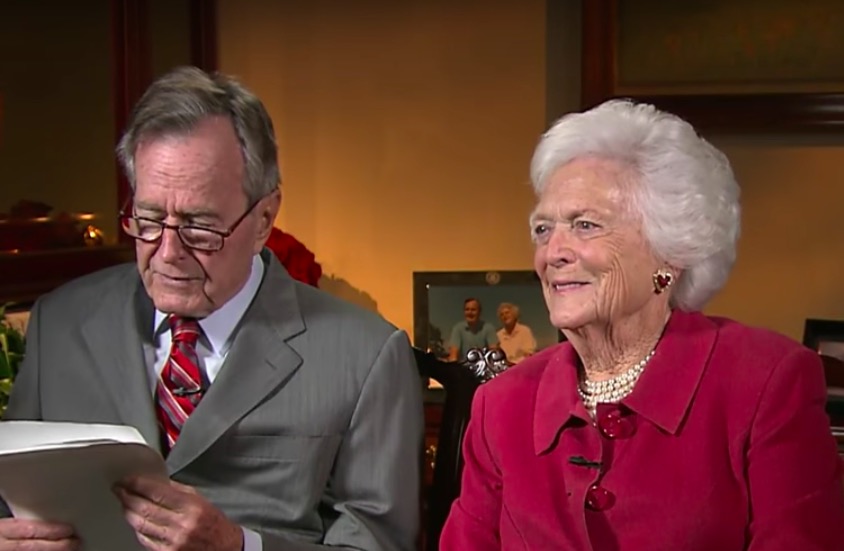 A new book on Barbara Bush, based on months of interviews with the former first lady and a review of her diary, gives a glimpse into her scathing opinion of the Trump presidency.
An excerpt of the upcoming book The Matriarch: Barbara Bush and the Making of an American Dynasty, by USA Today Washington bureau chief Susan Page, starts with an anecdote about Barbara Bush blaming Trump for her heart emergency she suffered in June 2016.
"The tumultuous presidential campaign in general and Trump's ridicule of son Jeb Bush, in particular, had riled her," Page wrote. "Angst," Barbara Bush explained to the reporter.
Though her husband, former President George Bush, voted for Hillary Clinton in 2016, she couldn't bring herself to vote for either candidate and wrote in her son Jeb.
She expected Clinton to win, nonetheless, and had written Bill Clinton a tongue-in-cheek letter welcoming him to the "First Ladies Club." She would never send that letter.
"I woke up and discovered, to my horror, that Trump had won," she said.
As the Trump presidency waged on, Barbara Bush become more disenchanted. By February 2018, Page asked Barbara Bush, the matriarch of a family that yielded two GOP presidents, if she still considered herself a Republican. "I'd probably say no today," she replied.
According to Page, her horror with the Trump presidency wasn't a secret to her friends. One friend "gave her a Trump countdown clock as a joke," Page wrote. "The red, white, and blue digital clock displayed how many days, hours, minutes and seconds remained in Trump's term." Bush put the countdown clock on her bedside table, where it remained until her death.
Read the excerpt here.
Have a tip we should know? [email protected]
Aidan McLaughlin - Editor in Chief