#CivilWarSignup Trends on Twitter After Trump Suggests His Impeachment Will Lead to Civil War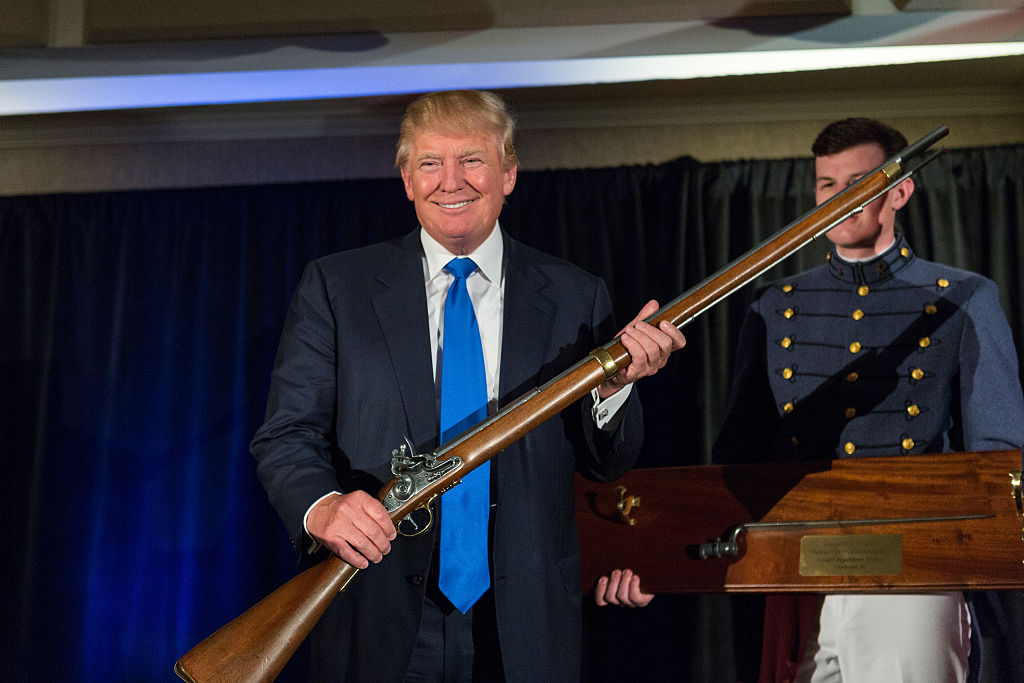 After President Donald Trump posted a quote on Sunday which claimed Democrats would cause a civil war if the President were impeached, several civil war-related hashtags began to explode on social media. One hashtag, #CivilWarSignup, became the number one trending topic on Twitter, Monday, and a wave of political and media figures made both serious and humorous comments in response.
"Maybe instead of #CivilWar2 we could just make the government smaller so this isn't a problem ever again?" declared the Libertarian Party's official Twitter account.
"Mr. President, maliciously attacking a whistleblower and promoting civil unrest to avoid impeachment won't save you. You should have already been impeached for your bigotry, corruption, and disloyalty to our country," reacted Rep. Al Green (D-TX).
Former U.S. Navy senior chief petty officer Malcolm Nance accused President Trump of being backed by communists in his response to the civil war hysteria.
"TRUMP IS A DICTATOR: Call him #DictatorDonald. Only a communist backed wannabe tyrant lacking all morals, loyalty to his oath & steeped in immeasurable stupidity would call for American lawmaker to be arrested for for investigating his own crimes," Nance wrote. "Beware. He wants #CivilWar2."
"As soon as I'm done with hot yoga, I'll be there. I'm not so good with the fighting stuff but I'll help with the tweets," jested author and journalist Molly Jong-Fast, before making a more serious observation: "The sad truth is that trump threatening civil war is so good for traffic that twitter will never suspend him."
"I will bring hundreds of Star Trek uniforms to form my own zouave unit. We will be strictly posting spicy takes," joked journalist Wilson Dizard, while Ellen Show Executive Producer Andy Lassner asked, "What do you even wear to a civil war?"
The Bulwark founder Charlie Sykes posted, "Let's be clear here. The president is tweeting about Civil War. In a Civil War, Americans would be killing one another," while New York Times contributing oped writer Wajahat Ali commented, "People we are joking about a Civil War because Trump, with utmost seriousness, warned of #CivilWar2 if Congress did it job and kept him in check. None of this normal. Please realize he will get worse and someone will get hurt."
"What Trump means by Civil War is that a bunch of racists will attack people of color. He's a racist, pure & simple," remarked director Morgan J. Freeman, while conservative blogger Carmine Sabia claimed, "The progressives want a #CivilWar2. No one takes your impeachment seriously when you have been calling for it since Election Day. You wanted to find any reason. But I would not support a war to fight fellow Americans."
Journalist Deborah Copaken also did not see the humour in a potential second civil war.
"Call me a killjoy, but I'm not finding the #civilwar2 jokes funny. I spent 4 years covering civil wars. I've seen their human toll. Our president just signaled, with 1 tweet, a large swath of our population with all the guns to get ready to use them," she declared. "This shakes me to my core."
Other pundits who joined in with the online conversation included the Daily Show's Roy Wood, writer Elie Mystal, Pod Save The People co-host Brittany Packnett, NBC News legal analyst Glenn Kirschner, Democratic Coalition co-founder Jon Cooper, former Obama Administration staffer Brandon Friedman, commentator Bob Cesca, former Stormy Daniels attorney Michael Avenatti, The Atlantic staff writer Adam Serwer, and Mediaite's own Tommy Christopher.
[Photo via Richard Ellis/Getty Images]
Have a tip we should know? tips@mediaite.com