NYT Shields Identity of FBI Informant on Trump Campaign… But Another Outlet Reveals Him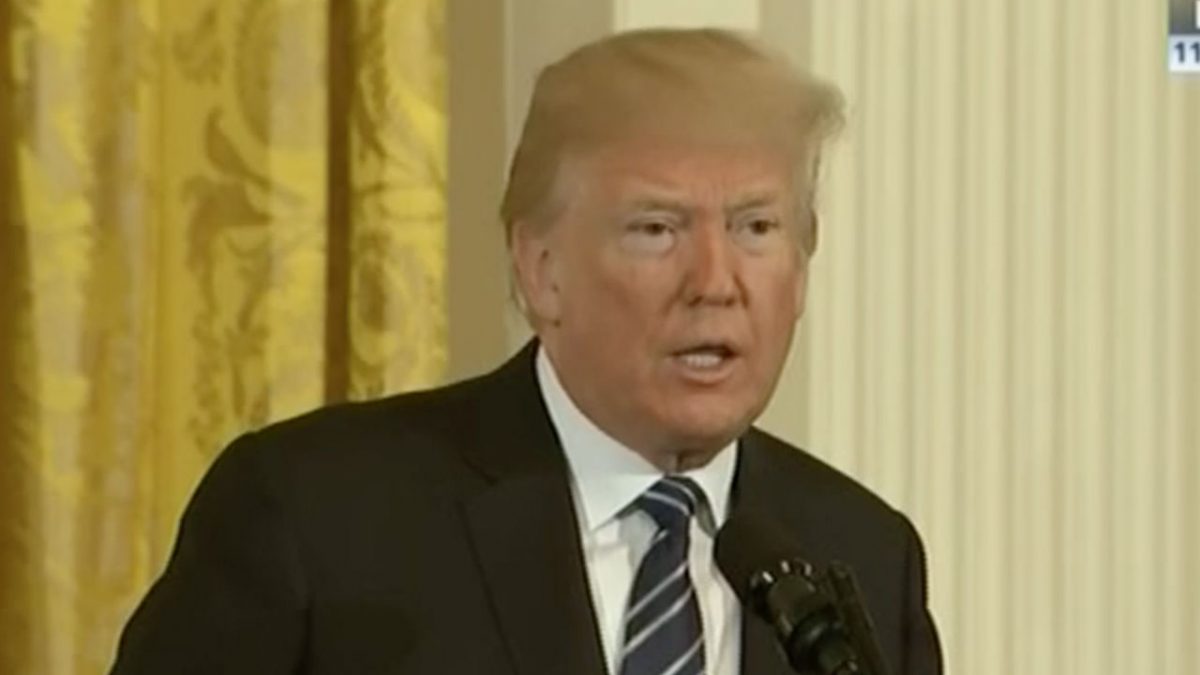 The New York Times knows the identity of an informant the FBI used to investigate Russia's ties to President Donald Trump's campaign, but it is not releasing the name, citing security concerns.
The New York Times report comes after Trump took to Twitter Friday morning to accuse the FBI of having a mole "implanted" into his campaign.
"Reports are there was indeed at least one FBI representative implanted, for political purposes, into my campaign for president," Trump wrote. "It took place very early on, and long before the phony Russia Hoax became a 'hot' Fake News story. If true – all time biggest political scandal!"
The Times noted that the president's claim was made without any evidence, and then asserted that they know who the informant is, and s/he is not a spy at all.
"In fact, F.B.I. agents sent an informant to talk to two campaign advisers only after they received evidence that the pair had suspicious contacts linked to Russia during the campaign," the NYT report reads, countering Trump's tweets.
The report continues on: "The informant, an American academic who teaches in Britain, made contact late that summer with one campaign adviser, George Papadopoulos, according to people familiar with the matter."
The Times declined to provide the name of the informant, however, noting: "New York Times has learned the source's identity but typically does not name informants to preserve their safety."
The conservative Daily Caller, though, has named Stefan Halper as the likely informant, and in doing so, also lent credence to the Times report.
The steady stream of clues leaked to the Times and WaPo have touched off intense speculation about the identity of the source. Some cable TV commentators have pointed to a March 25 report from TheDCNF about Stefan Halper, a University of Cambridge professor who was in contact with both Page and Papadopoulos. Halper, a U.S. citizen, is a veteran of three Republican presidential administrations.

Halper enticed Papadopoulos to visit London in September 2016 with an offer to pay for a policy paper about energy issues. Papadopoulos made the trip and wrote the paper. He was paid $3,000.
The Daily Caller also provided this caveat about their claims: "Government sources have declined to confirm or deny whether Halper is the source, though TheDCNF has been told that his name has popped up in some capacity in the Russia matter."
The White House is yet to provide any evidence to support Trump's Friday morning Twitter "biggest political scandal" claim.
[image via screengrab]
Have a tip we should know? tips@mediaite.com