Trump Insults Murdered Writer in Wild Statement: Saudis Considered Khashoggi an 'Enemy of the State'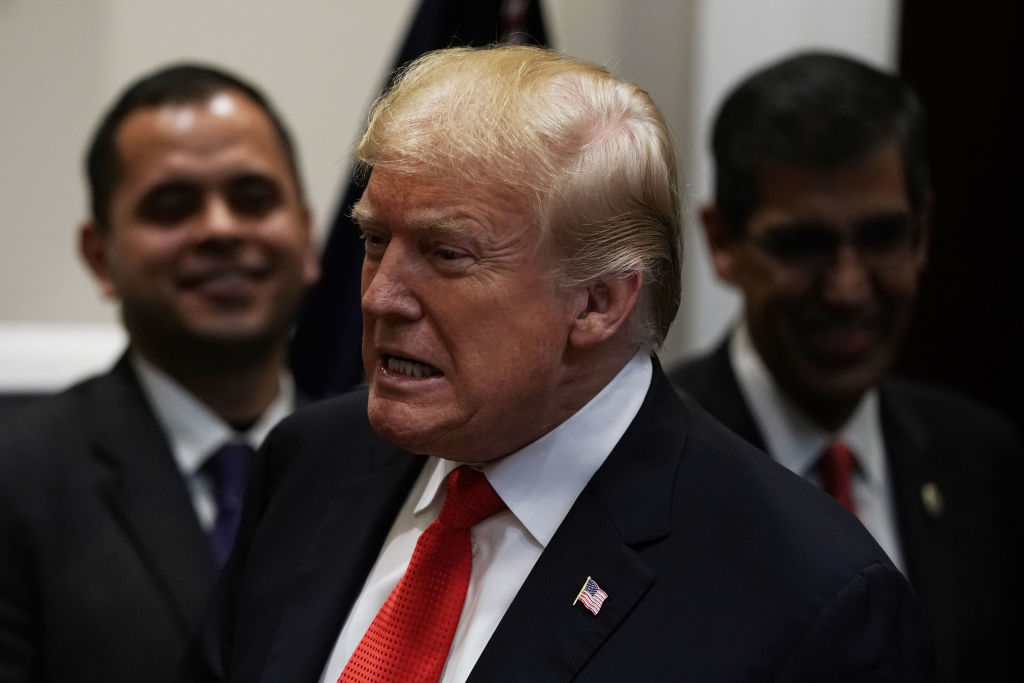 President Donald Trump issued an extraordinary statement on Tuesday that insulted murdered writer Jamal Khashoggi and apparently sided with the Saudi government over the CIA's conclusion that he was killed on the order of Crown Prince Mohammed Bin Salman.
"The world is a very dangerous place!" the statement begins. Trump then outlines the benefits of having Saudi Arabia as an ally — namely, a $110 billion arms deal with U.S. manufacturers.
Trump's statement manages to insult the murdered journalist, by pointing out that he was considered an "enemy of the state" and member of the Muslim Brotherhood by the Saudis. Trump also stresses that Bin Salman has denied ordering the killing:
Representatives of Saudi Arabia say that Jamal Khashoggi was an "enemy of the state" and a member of the Muslim Brotherhood, but my decision is in no way based on that – this is an unacceptable and horrible crime. King Salman and Crown Prince Mohammed bin Salman vigorously deny any knowledge of the planning or execution of the murder of Mr. Khashoggi. Our intelligence agencies continue to assess all information, but it could very well be that the Crown Prince had knowledge of this tragic event – maybe he did and maybe he didn't!
"That being said, we may never know all of the facts surrounding the murder of Mr. Jamal Khashoggi," Trump adds.
[Photo by Alex Wong/Getty Images]
Have a tip we should know? tips@mediaite.com
Aidan McLaughlin - Editor in Chief