Klobuchar Reportedly Called New Employers of Her Departing Staffers to Have Their Job Offers Rescinded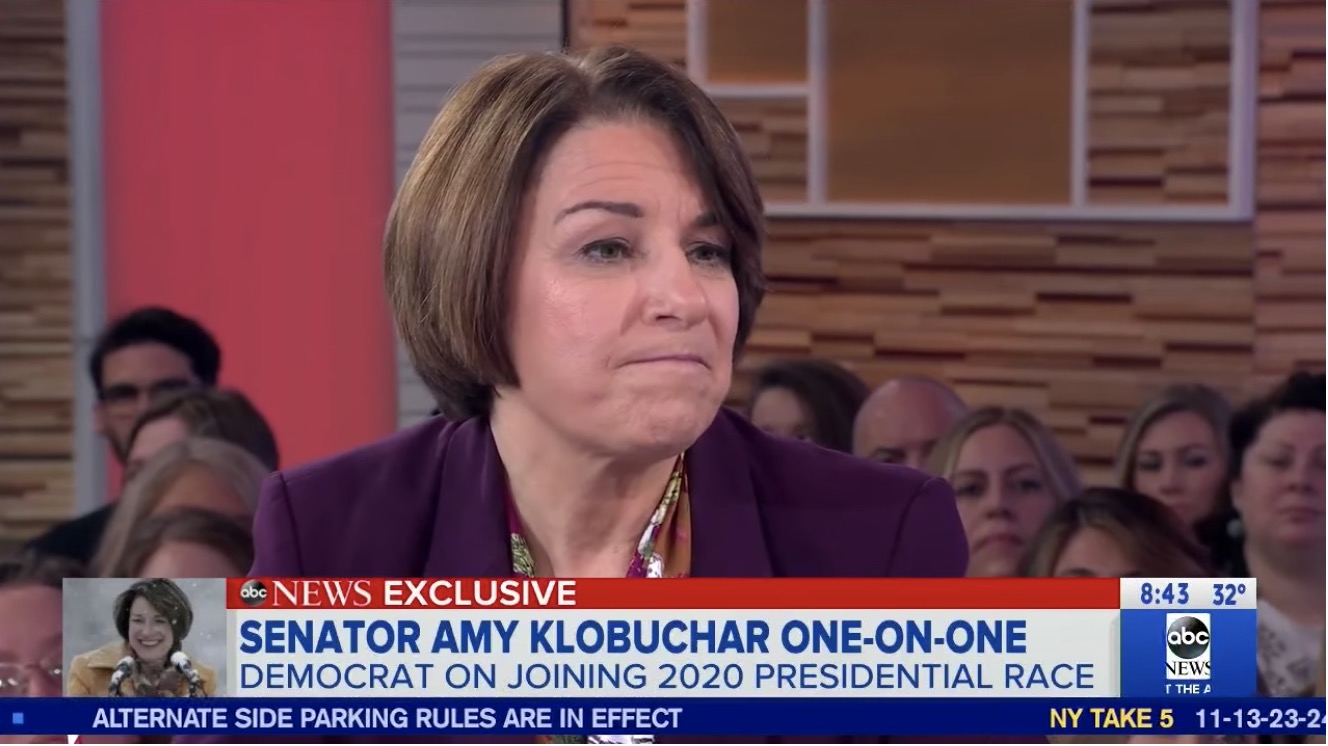 In a potentially embarrassing AP report for the newest 2020 presidential nominee Senator Amy Klobuchar (D-MN), more than a dozen current and former staffers describe her as an abusive boss who often tried to have job offers rescinded when they tried to jump ship.
Interviews with some of Klobuchar's Capitol Hill staffers portray a hostile work environment that was run on fear, abuse, and humiliation. According to staffers, the overly critical senator will sometimes turn a single mistake into a "multi-day affair" of shaming and demeaning, followed by post-work angry late-night phone calls and all-caps emails.
"The way she treats staff is disqualifying," said a former female staffer, who made it clear that Klobuchar "has fully earned reputation" as a horrible boss "independent of her gender."
The former staffer added that she would not vote for Klobuchar in the Democratic primary despite her progressive political views.
Three former Klobuchar staffers told the Huffington Post their boss made them or their coworkers run personal errands for her, such as picking up her dry cleaning, packing her suitcases for travel, and even cleaning and washing her dishes at her house. Four former Hill staffers said she had a reputation for calling prospective employers any time she felt her staffers may betray her and work elsewhere, with intent of sabotaging their chances of being hired.
"There's definitely something there," a former male staffer said, adding her behavior "crosses the line."
According to congressional research, Klobuchar has one of the highest rates of staff turnover in Congress. A Politico report from last year names Klobuchar as one of the "Worst Bosses" in Congress.
Asked about her tough managerial practices in an interview with Good Morning America on Monday, Klobuchar insisted she loved her staff and simply needed to be the tough person she is in order to be as successful she is.
"I am tough, I push people, that is true, but my point is that I have high expectations for myself, I have high expectations for the people that work for me, and I have high expectations for this country," she said, adding that mentality is how she has been "dealing with adversity" her whole life.
Have a tip we should know? tips@mediaite.com