CBS, NBC, ABC, FOX Will Air President Trump's Oval Office Address on Border Security (UPDATED)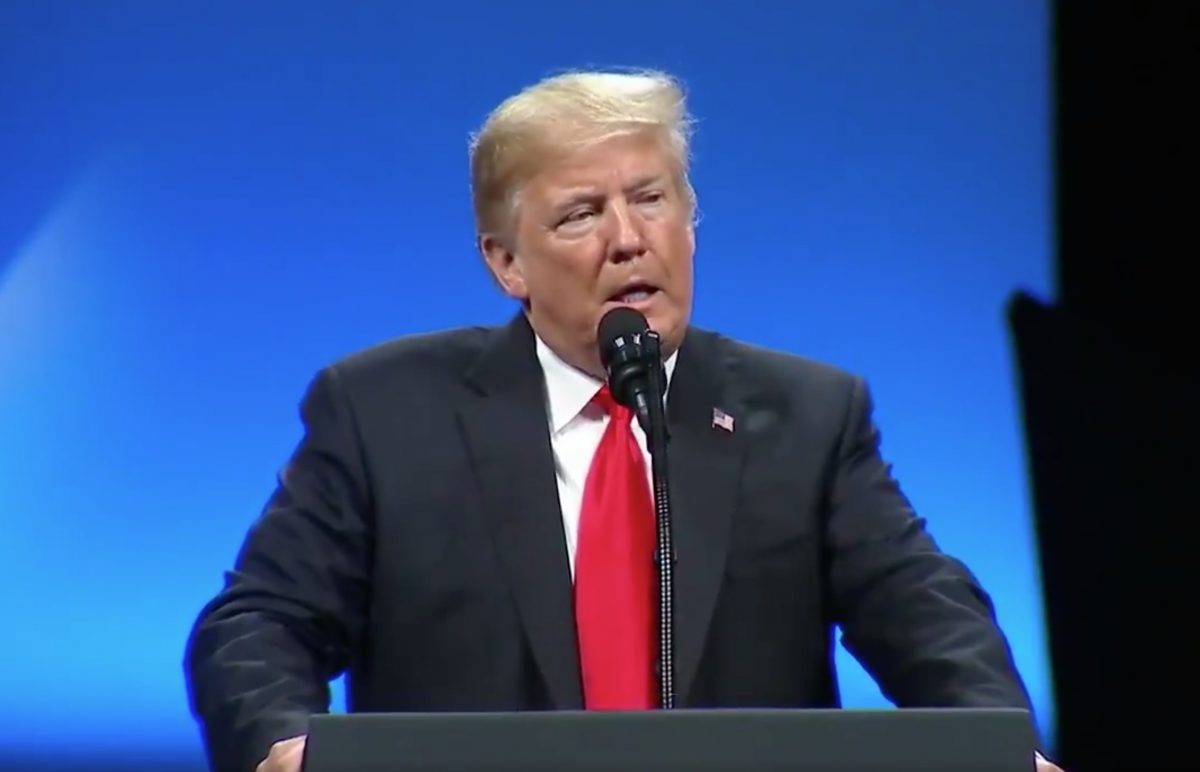 The big four broadcast networks will all air President Donald Trump's speech on Tuesday night.
CBS, NBC, ABC and FOX will broadcast Trump live tomorrow when he delivers his Oval Office primetime address at 9 p.m. ET.
UPDATE: @cbs will air @realDonaldTrump first Oval Office address tomorrow at 9pm EST.

— Paula Reid (@PaulaReidCBS) January 7, 2019
CBS will take Trump's oval office speech live, per a spokeswoman.

"CBS will take the President's address to the nation tomorrow night. The address will start at 9:01:30 and will run no longer than 8 minutes, according to the White House."

— Rob Tornoe (@RobTornoe) January 7, 2019
ABC will air Trump as well.

— Joe Flint (@JBFlint) January 7, 2019
NBC News will air Trump speech Tuesday night.

— Joe Flint (@JBFlint) January 7, 2019
.@ABC and @FOXTV will carry President Trump's prime time address as well. Shep Smith will anchor for Fox Broadcasting.

— A.J. Katz (@ajkatztv) January 8, 2019
Trump's speech will come before his scheduled trip to the U.S. southern border, and since his address will focus on national security as it pertains to border control, political observers wonder if he'll declare a national emergency tomorrow in order to start building his border wall while the government remains in shutdown.
CNN and Fox News both intend to air Trump's address, though other networks are still deciding whether they will show it or not. Trump critics wonder if it's really a good idea to give him a primetime slot for making an unchallenged political statement, and CNN's Brian Stelter has this statement from an unnamed TV executive considering the dilemma.
TV exec texts: "He calls us fake news all the time, but needs access to airwaves… If we give him the time, he'll deliver a fact-free screed without rebuttal. And if we don't give him the time, he'll call every network partisan. So we are damned if we do and damned if we don't."

— Brian Stelter (@brianstelter) January 7, 2019
This piece has been updated with NBC, ABC and FOX's decision to broadcast the address.
[Photo via Getty Images]
— —
>> Follow Ken Meyer (@KenMeyer91) on Twitter
Have a tip we should know? tips@mediaite.com