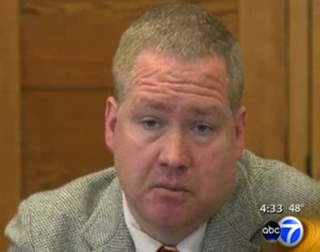 A few months ago, outrage spread in the news as an abridged version of Huckleberry Finn without the n-word in it began to run in print. Many argued that depriving students of the context in which it is used destroyed a valuable history lesson. This week, one teacher who attempted to use the word precisely to teach his students that historical context sued his school for the five-day suspension he incurred after the principal walked in on him saying the word and took it out of context.
RELATED: Jon Stewart And Larry Wilmore Bravely Reclaim Huck Finn And The 'N-Word' For Comedy Gold
Chicago teacher Lincoln Brown narrates that he found two students passing a note that used the n-word, and decided it was a "teachable moment." As he was recounting its use in the book Huckleberry Finn and the historical context, the principal walked in and slapped him with a 5 non-continuous day suspension. Brown is serving it, but told Chicago's ABC affiliate that "this cannot be part of who people think I am, my character has been assassinated." He is suing in federal district court for violation of his constitutional rights, and, given that he told the network that he has suffered health consequences because of the stress, perhaps an emotional distress claim. Without knowing any of the details aside from Brown's side of the story, it is hard to judge the case as reported, but it seems a bit difficult to teach children not to use the n-word without being about to specify what word one is referring to, no?
The report via ABC 7 Chicago below:



[h/t]
Have a tip we should know? tips@mediaite.com