Conservative Radio Host Mark Levin to Host Fox News Weekend Show: 'Life, Liberty and Levin'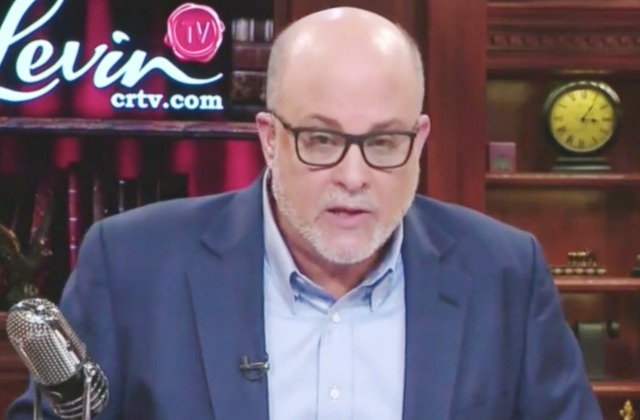 This morning, the Drudge Report tweeted out that influential conservative talk radio host Mark Levin had landed himself a Fox News TV gig.
Mark Levin set for a weekly TV show on FOXNEWS! Levin, who has sold millions of books and hosts a top-rated radio broadcast, was warmly received at White House last week during meets with TrumpPence. New FOX show will feature legal, political, social commentary. Expect fireworks! pic.twitter.com/YI4LOdFqFy

— MATT DRUDGE (@DRUDGE) November 21, 2017
Shortly after that tweet went out, Fox News confirmed that Levin had joined the network and will host a new weekend primetime program that will begin in February 2018, airing Sunday nights at 10 p.m. The hour-long show, called Life, Liberty & Levin, will feature lengthy interviews and focus on politics, culture and current events.
One of the most powerful conservative radio hosts, Mark Levin, is getting a weekend show on Fox News. Levin is not a household name like Hannity, but he wields enormous influence. Trump's tweets about Obama wiretapping him were based on a conspiracy theory that Levin introduced. pic.twitter.com/s19nhK1f3Q

— Yashar Ali ? (@yashar) November 21, 2017
Currently, Levin hosts the daily syndicated radio program The Mark Levin Show, which is one of the most-listened-to talk radio shows in the country. Levin joining Fox News comes shortly after the network gave another well-known conservative radio talker, Laura Ingraham, her own program.
Regular Fox News viewers are likely already familiar with Levin as he's been a frequent guest on many of their opinion programs, especially Hannity. During an appearance last month, Levin told Sean Hannity that Special Counsel Robert Mueller was "incompetent" and "irrational" following the indictments against former Trump campaign staffers Paul Manafort and Rick Gates. And in another Hannity hit this past summer, Levin told President Donald Trump to keep going after the media via Twitter.
[image via screengrab]
—
Follow Justin Baragona on Twitter: @justinbaragona
Have a tip we should know? tips@mediaite.com