Dan Abrams To Become ABC Nightline Anchor And Expands Role At Good Morning America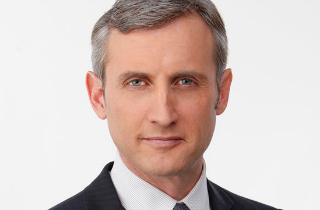 We've just learned that "The Bossman," a.k.a., Mediaite's founder and publisher Dan Abrams is expanding his role with ABC News, becoming an anchor of Nightline and gaining the title of Chief Legal Affairs Anchor for ABC News.
He will continue his regular legal segments on Good Morning America (including those oh-so-fun battles with Nancy Grace), and will also branch out into GMA branded segments on a variety of topics beyond the court. Abrams will also join the rest of Nightline's anchors in the Wednesday evening newsmagazine show The Lookout.
This marks a return to the anchor desk for Abrams, having last held such a post when he led popular MSNBC shows like Abrams Report and Verdict. He also previously served as MSNBC's General Manager and Chief Legal Correspondent for NBC Nightly News. In 2011, he moved over to ABC News.
As you may recall, Dan recently hired a new president, Bridget Williams, to head up our parent company Abrams Media. This will allow him to focus more on his ABC anchoring and reporting duties.
We actually hear that he won't be coming to the office anymore, so, hooray! Err, we mean — Congratulations, Dan!
Here's what Abrams Media President Bridget Williams has to say:
Most important to me, this means I get his office. No seriously, we are all thrilled about Dan's big new job at ABC. Dan hired me to take over day to day operations with this move in mind and the timing could not be better with the sites hitting record traffic and revenue at all time highs. Dan's DNA will continue to drive this company whether he's here everyday or once per year. Smart analysis, entrepreneurial spirit and curiosity about a broad range of topics are the underpinnings of the company and I have some exciting moves planned for the weeks and months to come that will push forward the amazing properties that Dan and his team have built.
Have a tip we should know? tips@mediaite.com