Eric Bolling, Katherine Timpf, and Eboni Williams to Co-Host 5 PM Fox Show Fox News Specialists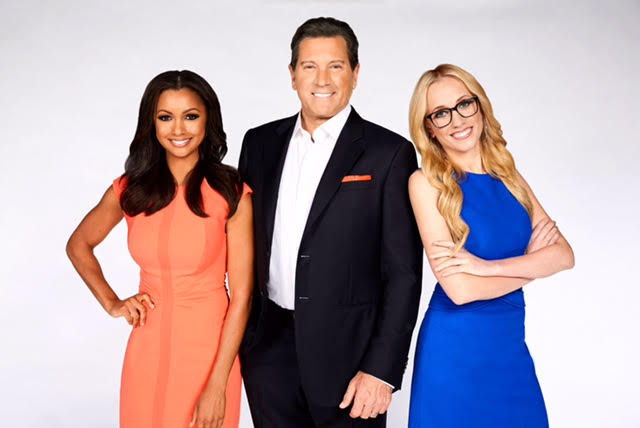 Eric Bolling will indeed be getting a show in the 5 pm Eastern slot on Fox News, and he will be joined by two co-hosts on the new program.
Suzanne Scott, the network's vice president of programming, announced via e-mail that Bolling, National Review's Katherine Timpf, and Fox News legal analyst Eboni K. Williams will host The Fox News Specialists, which will be an hour-long program. The show will debut on May 1, 2017.
"Eric, Katherine and Eboni's diverse opinions and backgrounds will provide our audience with an hour of informative and entertaining analysis on daily stories that are most important to Americans. The combination of the co-hosts' expertise in business, millennial and legal topics, respectively, will make for lively and compelling discourse," Scott said.
The e-mail announcement revealed that two guest experts would join the trio each day "to discuss the top stories driving the headlines of the day."
It should be noted that the 5 pm Eastern hour is notoriously stuck in the ratings doldrums. Glenn Beck's former program for Fox News did well in that time slot. The Five followed in his footsteps and even improved on those ratings.
It will be interesting to see if The Fox News Specialists keeps up this record for the network.
[image via Fox News]
Have a tip we should know? [email protected]