Georgia State Lawmaker Who Dropped Trou and Shouted N-Word on Sacha Baron Cohen's New Show Has Resigned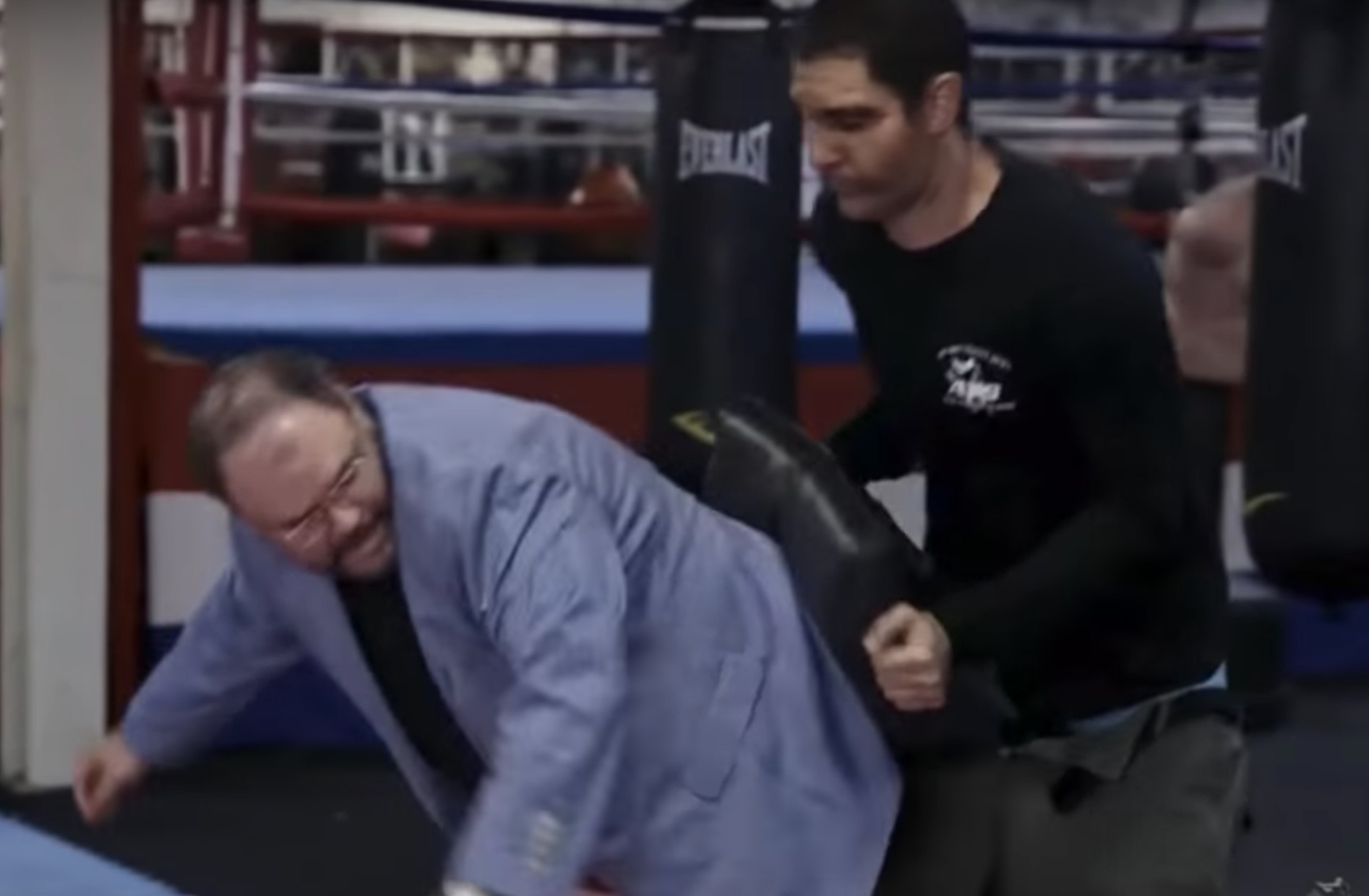 It appears that Georgia State Representative Jason Spencer is out of a job.
Late Tuesday eveming, the Republican lawmaker announced that he was resigning from office after his humiliating appearance on Sunday night's episode of Sacha Baron Cohen's new show Who Is America?
In the segment, Cohen pranks Spencer into taking an anti-terrorist self-defense class. During the embarrassing spectacle, Spencer impersonated a Chinese tourist, shouted the N-word several times, and pulled down his pants exposing his rear end as part of the fake training.
After issuing an apology and initially refusing to resign, the Atlanta Journal-Constitution reports he has had a change of heart.
According to to House Speaker David Ralston's office, Spencer will step down at the end of the month.
This marks the first casualty of the Showtime program.
Within the first two episodes, Cohen convinced several GOPers to support the arming of kindergartners and had former Vice President Dick Cheney sign his "waterboarding kit." He also tricked Sen. Bernie Sanders (I-VT) and Ted Koppel into sitting down with him.
We have yet to see the controversial sit-down with former Alaska Governor Sarah Palin, who alleges he tricked her into an interview after pretending to be a disabled veteran; Palin spoke out ahead of its airing.
You can watch Spencer ruin his political career here.
[image via screengrab]
Have a tip we should know? [email protected]
---