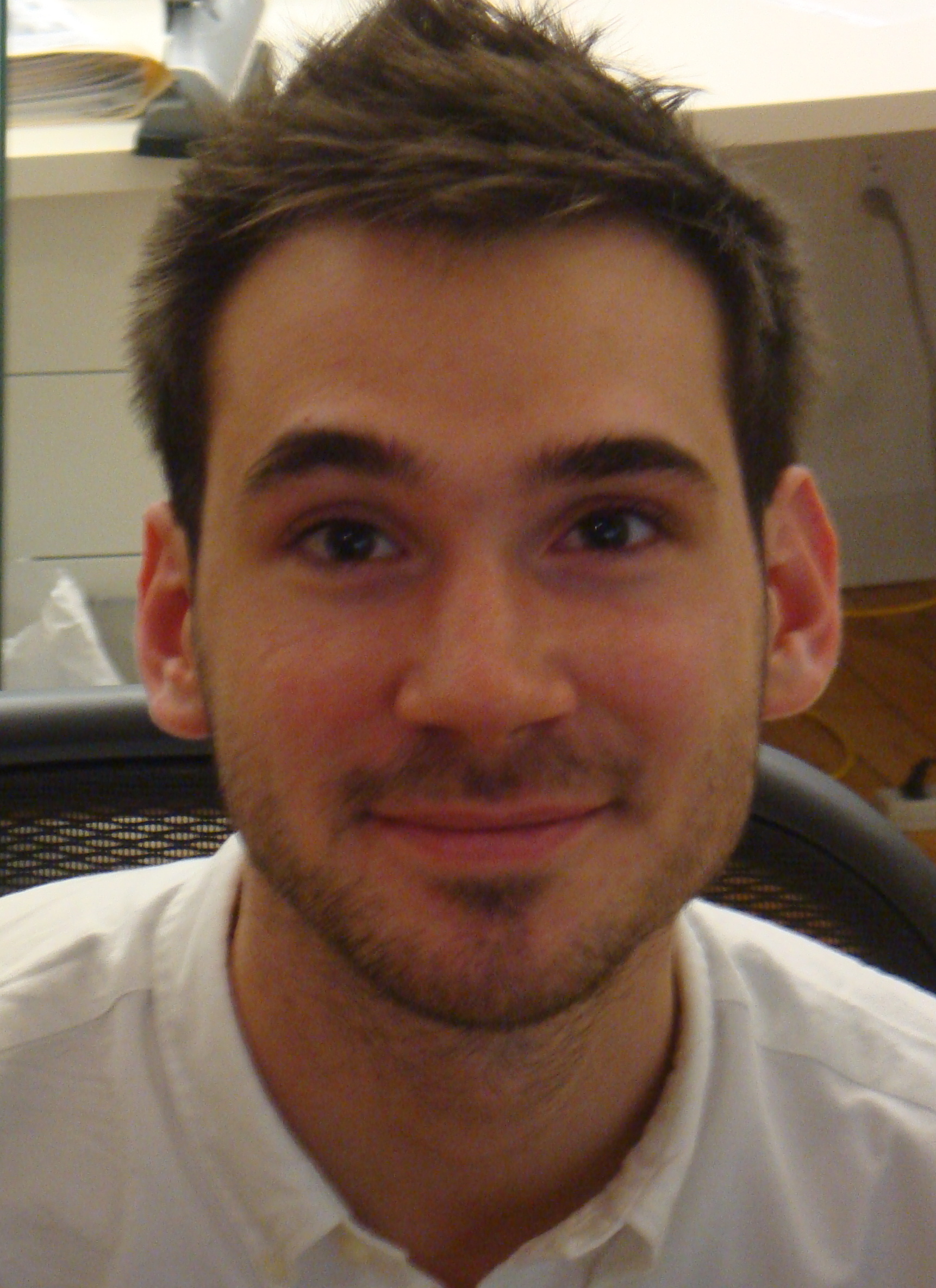 In a recent interview with Advocate.com, gay ex-TV anchor Charles Perez described his former boss Bill Pohovey (another openly gay man) thusly: "I think he's a company man. I think if you had to label Bill a gay man or a company man, you would pick company man." Without knowing anything about Charles Perez or why he's been in the headlines lately, you might, like I did, find this quote a little troublesome. It creates a rigid dichotomy between being one type of person and being a gay man, as if the two are mutually exclusive. "If you had to label," Perez says as if it might be a forced decision, but one that nonetheless is nothing out of the ordinary.
Subtly, I think this response naturalizes an either-or mentality about being gay while having a career (especially one in the media). It's a type of mentality that, if you look hard enough, might make the closet a really comfortable place to stay. Oddly enough, this quote hits at the heart of the bigger issue surrounding Perez: it highlights the all too obvious, but all too ignored fact that the faces and personalities we see on our TV screens might be a good measure of what we will and will not tolerate on a larger scale.
Of course I don't mean to say that Charles Perez is maliciously propagating anti-gay sentiments. Charles Perez was
a local Miami television anchor that was recently fired after filing a discrimination complaint against his station. Before anchoring the weekend evening news on WPLG, Perez had a long career history working at local television stations and eventually anchoring his own talk show. Not surprisingly, the reasons for his firing are not clear. Perez says he was gradually taken out of promotional spots for his show at a time when his personal life was becoming increasingly visible. He blames his firing on his filing of the complaint and ultimately on discrimination. The station strongly denies any kind of discrimination and says Perez was spreading "misstatements and untruths." Whether Perez is trying to cash in on his sexuality or the station is using excuses to cover up actual discrimination is unclear and the evidence doesn't come down on one side or the other.
As is the case with these kinds of stories, some have used it as a rallying cry and some have denounced it as disgraceful – and all within the comments section of any gay blog that covered the story. But even I have to admit that I'm not completely sure where I stand. Still, I think this is an important event because it lets us reflect on where gay people and media are with respect to each other.
I have never been one to settle with the "well, that's the way it is" argument. But sadly, I do think that America's hearts and minds are reflected in the faces we see on our television screens. Yet the delicate push and pull between depicting the ideal and depicting and actual diversity in the media takes no exception with the gay professionals we see. Many will say gays will be more accepted in the media when we are more accepted in the home. Others will say we must put gay people in front of the American public if we ever want to make change. Perhaps it's the joy of living in a country that draws its national narrative from the immigration of so many different types of people that makes this debate so much pricklier.
I don't think the most important thing we can learn from Charles Perez is that trying to break the glass closet still kills a gay person's career or that professionals might be using their sexuality to cry gay wolf. While these lessons give rise to important discussions, the most important thing we learn from Charles Perez is about the delicate and sometimes dangerous relationship between gays and the media.
My mind is immediately drawn to the way people react to Anderson Cooper and Rachel Maddow's reporting – two great thinkers who are respected and well-liked within the media, but constantly used as the butt of everyone else's jokes. I sometimes feel that when America wants to talk about something either of them said, it has a hidden urge to make an immature joke about sex and giggle softly – and it's something more than just the overly-sensitive can recognize. Consider, for example, this Huffington Post piece (especially the title) or this New York Times Magazine piece about Maddow's sexuality despite the fact that she never purported to love her job because she wanted to be a sex icon. This might be another example of our inability to think about sexuality as divorced from sex.
The discussion about sexual orientations in the media might be very similar to the discussion about race in the media or women in the media or redheads in the media or pizza-lovers in the media. I think our scrutiny of all media personalities is also fueled by the distrust people have for their news. I think that many people find it easier to be cynical than to dig in and think about a story. I also think it's easier for people to pick apart their news anchor than it is for them to pick apart an important headline. And although there is a give and take, I think the more serious we become about our news, the more we might realize that the best news gathering has little to do with what type of person the anchor is attracted to. In the end, maybe the relationship between the media and anything about personal lives is that there is none at all.
Have a tip we should know? tips@mediaite.com