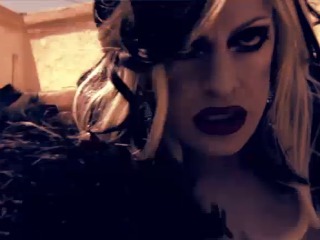 Last night was special. An event. A holiday. An (eleganza) extravaganza. "Why did my bosses make me work today?" a friend asked me. "Don't they know," he wailed, "that today is Gay Christmas?" Yes, last night gave us the season premiere of RuPaul's Drag Race, the best show on TV that isn't about a Minnesota teen's inability to stop eating laundry detergent while not knowing she is pregnant.
As with any new season of a reality series, the first episode of season 4 was approached with some trepidation. We were cautious, hesitant, unwilling to have our hearts broken by another Jujubee or Pandora fading too soon, unable to root for a Rebecca Glasscock. Who are these queens, we asked ourselves, who are teetering across our screens, snatching up wigs, begging us to love them? Or, in the case of Willam, begging us to love hating them. Did you know Willam was on Sex and the City? Because Willam was on Sex and the City. She played Samantha's merkin.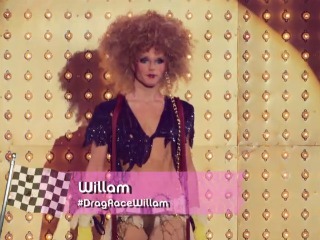 RELATED: Watch RuPaul's Speech To New Hampshire Voters (And Challenge To Ron Paul)
For their first challenge, the queens were asked not to kill Shangela, of season 2 and 3 infamy, when she leapt out of a box. They succeeded, but just barely.
Next, the contestants were asked to don giant lampshades and stand on a revolving wooden platform while two half-naked men squirted them with "toxic waste." It was less "post-apocalyptic" and more "misguided hipster birthing plan," and involved lots of shrieking and falling down while RuPaul made snarky and increasingly nonsensical comments. "Ooooo, sistercousin. London Bridge is falling DOWN!" "Don't leave your cake out in THAT rain, pigeondropping!" "Watch out, butterface. When my arthritis acts up, I get alockaHIPS!" Which is to say: This is what fans have been impatiently awaiting for. Jiggly Caliente, whom the other contestants have already dubbed "Jigglypuff," won the challenge, for reasons known only to RuPaul.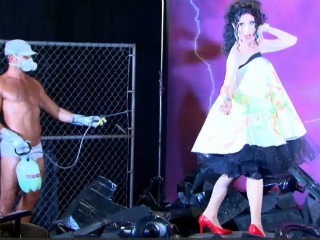 And then, the runway challenge. The queens were asked to put together their best approximation of post-apocalyptic couture using whatever materials they could snatch off a gaggle of zombie drag queens, including contestants of seasons past. It was ugly, it was bloody, it was depressing, it was that time I went to Akbar and all they played was New Wave. So much runny eyeliner, so many listless bodies. Such little appreciation for my dancing.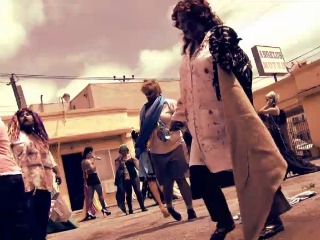 The best runway look, hands down, belonged to the incomparable Sharon Needles, a satisfyingly frightening blend of Bettie Page and Marilyn Manson, dipped in Tim Burton with a brief stop at the Hot Topic clearance bin. Her outfit was very Hellraiser Chic, and worked perfectly because, unlike so many of the contestants, it made no attempt at being cute or sexy or overly literal. (There will likely be a lot of garbage strewn about after the world is laid to waste by a giant comet or alien attack. You don't have to wear all of it.) She won the challenge, of course.
I mean, come on:
Jigglypuff and Alisa Summers were left to lip sync for their lives to the plaintive warbling of Britney Spears' "Toxic." Jigglypuff would live another day, while Alisa was sent home, taking her inexplicable outfit with her. "Now," RuPaul had asked her. "Tell me the significance of the tulle shooting out of the areola."
But, alas, it was an outfit put together by a shady queen, full of sound and fury, signifying nothing.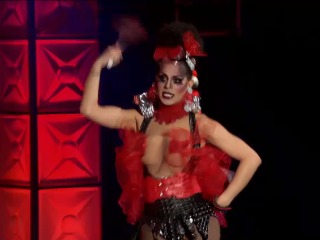 Tune in next week, where we discover that Chad Michaels and Chad Michael Murray were the same person the whole time. In the meantime, you can watch the entire first episode on Logo's site.
Have a tip we should know? tips@mediaite.com