Stacey Abrams Pushes Back on Biden Running Mate Rumors: 'You Don't Run for Second Place'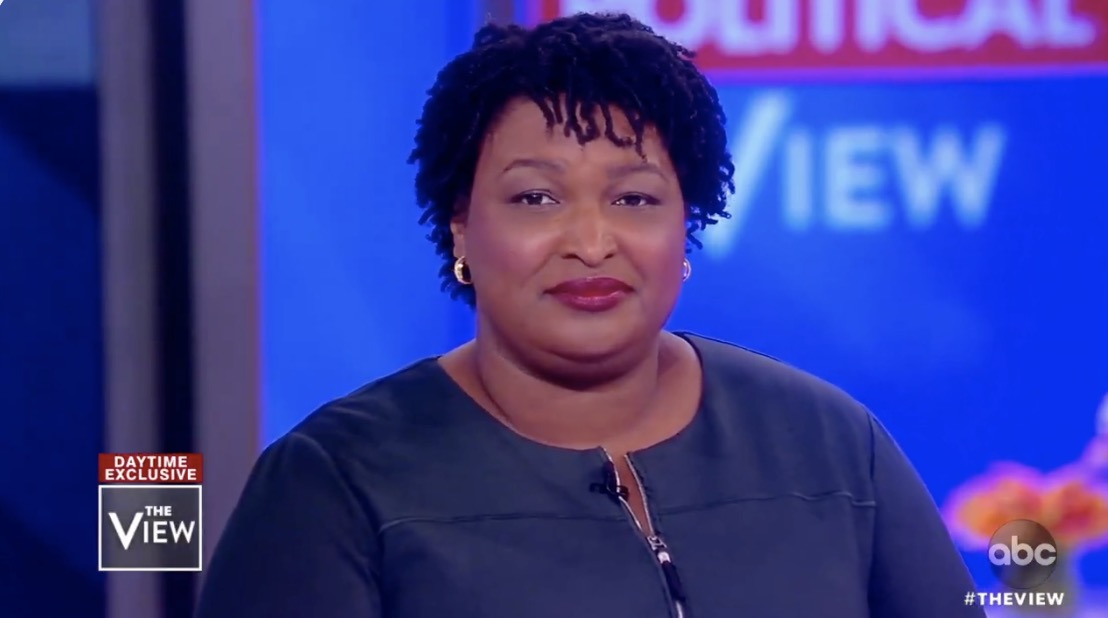 After weeks of speculation over who will "choose" former gubernatorial candidate Stacey Abrams to be their running mate – all eyes on former vice president Joe Biden – Abrams has decided to clear the air. Speaking to the women on The View Wednesday morning, Abrams said she doesn't plan to "run" as a running mate for Biden or anyone else.
"I think you don't run for second place," said Abrams, to a cheering audience. "If I'm going to enter a primary, then I'm going to enter a primary."
Biden was mocked heavily last week after it was suggested he wanted to have Abrams on his ticket in order to balance his "old white male" presence.
Abrams said she would instead consider having Biden as her running mate. She has not confirmed her presidential bid yet.
"I am open to a number of options right now. I've got plenty of time on my hands," she said.
Two weeks ago, Biden had fueled rumors by meeting with Abrams for drinks. In another back-to-back interview with CBS This Morning, Abrams said she was having drinks with others who were thinking of running for president, but when alone, she eventually thought of running for the 2020 presidency herself.
Have a tip we should know? tips@mediaite.com