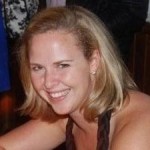 Overlooked amid the adulation of Roger Federer after his record-breaking 15th career Grand Slam title at Wimbledon on Sunday was a painful post-game exchange between him and Andy Roddick that was broadcast live to both televised viewers and the crowd at the All England Club.
"Don't be too sad," Federer counseled a choked-up Roddick, whom he outlasted in a grueling five-set marathon. "I went through the rough ones as well, even one on this court last year, but I came back and won."
He was referring to last year's epic Final, another five-setter, in which he was defeated by his nemesis Rafael Nadal. But the comparison was lost on Roddick. "Yeah, you'd already won it five times," he muttered. Loudly. Federer cheerfully rambled on, but the tension in the air (and over the airwaves) was thick.
Federer, unfailingly polite, clearly meant no harm with his poorly-phrased comments. But it is easy to understand why his opponent was so on edge. Roddick made a splash back in 2003 at age 21 with a US Open victory and the world's No. 1 ranking, but has advanced to a relatively disappointing four Grand Slam finals since. He has lost each time, always to Federer.
And then, each time, he has had to immediately endure the most uncomfortable tradition in all of tennis: the live on-court interview, even of the loser, with its pitying ovations and its mandatory gratitude and its groaner queries. Like this one, from this year: "Andy, you certainly played your heart out, and after a match like that I just think this sport is so cruel sometimes." What could be crueler than that non-"question"?
For his part, Roddick endured as well as could be expected despite his damp red eyes and the anguish tugging at his features. (If this sounds like a description of one giving a eulogy, it's not far off: Roddick had to be mourning that pivotal second set.) But watching the almost instantaneous rollout of a gold-embroidered "15" jacket and the celebratory commercials fêteing Federer's historic record — Nike quickly ran a spot called "Love 15" featuring Pete Sampras, Serena Williams, Michael Jordan, Tiger Woods, and John McEnroe all congratulating the champ, while Gilette somehow clipped footage from the just-completed match itself — it was crazy to recall that it was only a few months ago that the mighty Federer himself was the one dissolving, weeping, barely able to address the crowd after a crushing loss to Nadal in the Australian Open finals.
"Have we become such a voyeuristic society that we need a great champion to be reduced to rubble before our eyes?" wrote the London Times' Neil Harman in the wake of Federer's tearful display. "We don't mind a few words with the winners but the losers don't want to be forced to stand there and have to say how wonderful some sun-cream manufacturer is."
Certainly all losing athletes have to face the media sometime, but only in tennis must they do so with such public immediacy. (In other sports, the defeated at least have the luxury of smashing chairs around the locker room in private for a few minutes before having to slouch in front of a room of bored beat reporters.) Still, the networks' continued reliance on the intrusive — and usually attractive, and also mainly useless — reporters roving the sidelines of NBA and NFL games has ensured that there is no shortage of face-smacking footage for our YouTubing pleasure.
The blame is not one-sided. Athletes are notorious for their bland "just gotta take it one game at a time" maxims and their "they just out-hustled us" excuses. David Foster Wallace may have referred to Federer's play as a religious experience, but he also wrote in his essay "How Tracy Austin Broke My Heart" that elite sports figures "usually turn out to be stunningly inarticulate about just those qualities and experiences that constitute their fascination."
On the other hand, eloquence can't put spin on a tennis ball. And it's hard to blame the athletes when their interviewers are mailing it in too, blurting out little more than "tough loss tonight" before thrusting mic to face. While working the sidelines for NBC, Ahmad Rashad lobbed nothing but fawning softballs at Jordan — much to the discontent of this Knicks lover — and earlier this year Kentucky's former head basketball coach Billy Gillispie gave many fed-up fans a chuckle when he dismissed ESPN's Jeanine Edwards with a blunt "that's really a bad question." (The blog Awful Announcing went with more constructive criticism: "Good job by Edwards though to plow ahead with an even hackier sideline reporter question following the dig.")
Sometimes the questions are creative, but baffling. McEnroe, in a one-on-one interview with Federer outside the locker room, made the curious decision to ask the newly-minted winningest Grand Slam champion of all time … whether he would consider throwing a bone, and the match, to Roddick next time. (Such irreverence is not unusual for Mac, but one couldn't help but think that dear Bud Collins might have come up with something better.)
A few hours after the Wimbledon Final on Sunday, Tiger Woods was scheduled to appear on the opposite side of the microphone than per usual. As the host of the AT&T National, Woods would be presenting the trophy, along with a couple of mild questions, to the tournament's eventual champion.
As it turned out, Tiger won. "As host i've always wanted to do this, so just bear with me," he said, standing at the microphone with a grin.
He hopped to one side of the podium. "So, Tiger, how did you play today?" he asked himself. He hopped to the other. "Oh you know, it was a tough day…"
The crowd howled. It was the best postgame interview in quite some time.
Katie Baker has contributed to Gawker, the Yale Daily News, Young Manhattanite, and US College Hockey Online. Her blog can be found here. She also has a day job.
Have a tip we should know? [email protected]