Trump Lies About Being in Scotland 'The Day Before Brexit,' Falsely Claims He Predicted it
During his Friday press conference with UK Prime Minister Theresa May, President Donald Trump falsely claimed he was in Scotland the day prior to the vote on Brexit — the referendum on whether or not the UK should leave the European Union — and said he predicted that the Leave campaign would win.
"Well, if you remember, I was opening Turnberry the day before Brexit," Trump said to reporters while standing next to May, "And I said, 'What's going on?' And all they wanted to talk about was Brexit and they asked for my opinion and I think you will agree that I said I think Brexit will happen. And it did happen. And then we cut the ribbon."
In reality, Trump visited his Turnberry golf course the day after the Brexit results and held a press conference discussing the success of the Leave campaign. The then-Republican presidential candidate Trump did praise the UK's decision to leave the EU and called it "a great thing," but he did not predict that Leave would win prior to the referendum, as his comments were made after the fact.
"The people of the United Kingdom have exercised the sacred right of all free peoples," Trump said on June 24, 2016 in Scotland. "They have declared their independence from the European Union and have voted to reassert control over their own politics, borders and economy."
"They're angry over borders, they're angry over people coming into the country and taking over. Nobody even knows who they are," he added. "They're angry about many, many things. They took back control of their country."
Oddly enough, First Lady Melania Trump's press secretary Stephanie Grisham falsely corrected a reporter on Twitter after he called out Trump's lie about being in Scotland prior to Brexit.
He did. It actually is true. I was there. June 23. https://t.co/5xrbSks1Xd

— Stephanie Grisham (@StephGrisham45) July 13, 2018
[image via screengrab]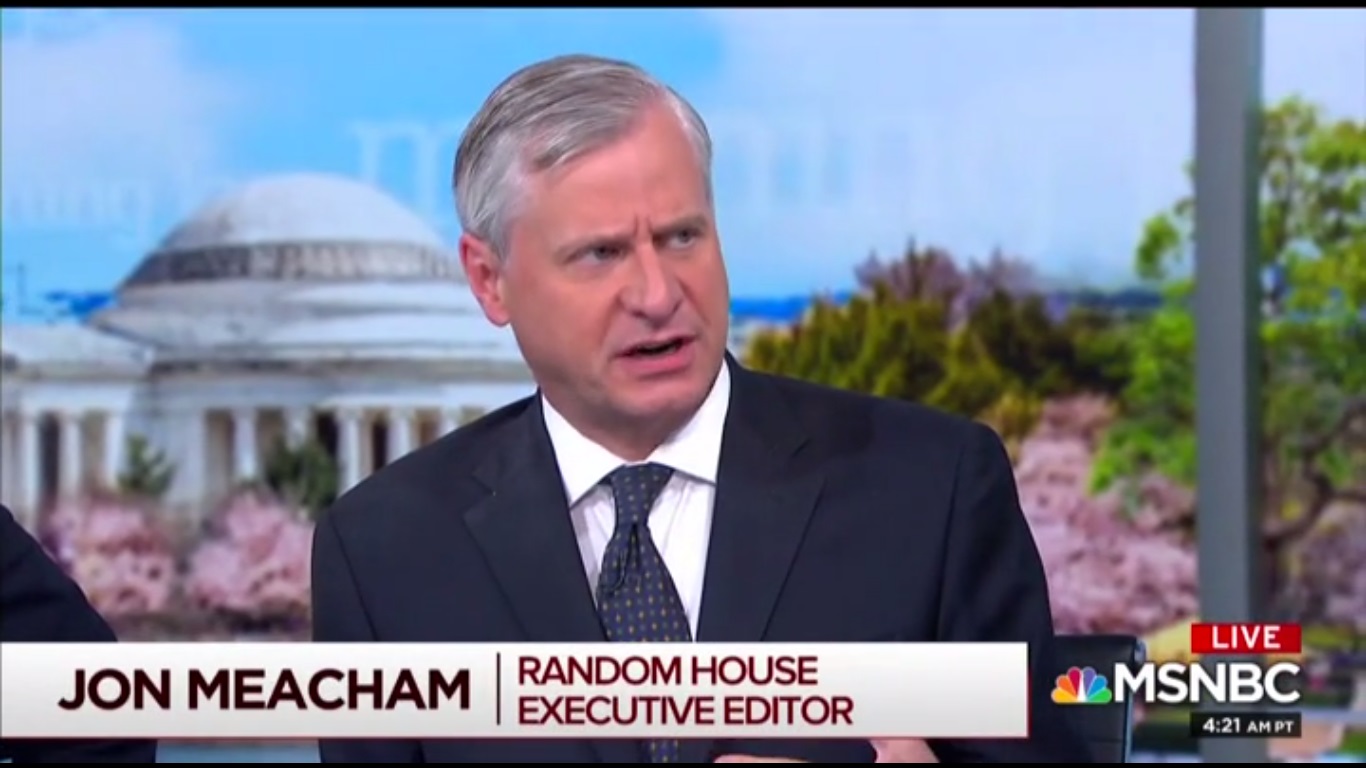 Follow the author on Twitter (@calebecarma).
Have a tip we should know? tips@mediaite.com