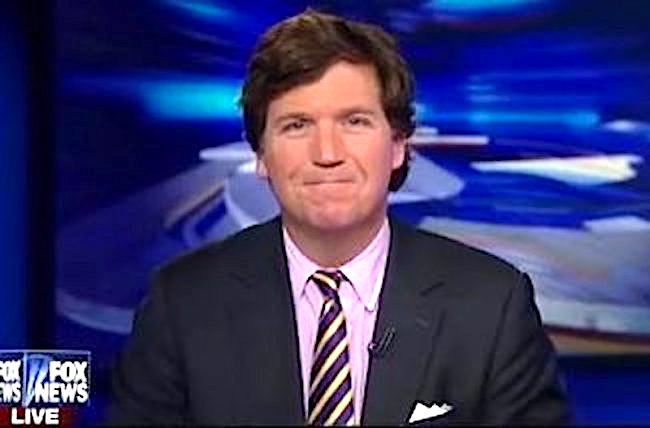 Fox News host Tucker Carlson was notably absent from last night's prime time lineup, as Ed Henry took the reigns of the 8PM time slot.
Mediaite has now learned that Carlson missed the show because he wasn't feeling well and suffering a fever, and at the behest of a doctor's advice, he went to a local hospital where he learned he was suffering from appendicitis.
An FNC spokesperson has confirmed Carlson's sudden health issue , telling Mediaite "Tucker is now being treated for appendicitis.  He is in good spirits and expects to back on the air soon."   We have also learned that Friday's show will be hosted by Dana Perino.
Mediaite wishes Carlson a quick recovery to good health.
Have a tip we should know? tips@mediaite.com