CNN Commentator Scott Jennings Reportedly Operates the PR Firm Hired By Covington Student Nick Sandmann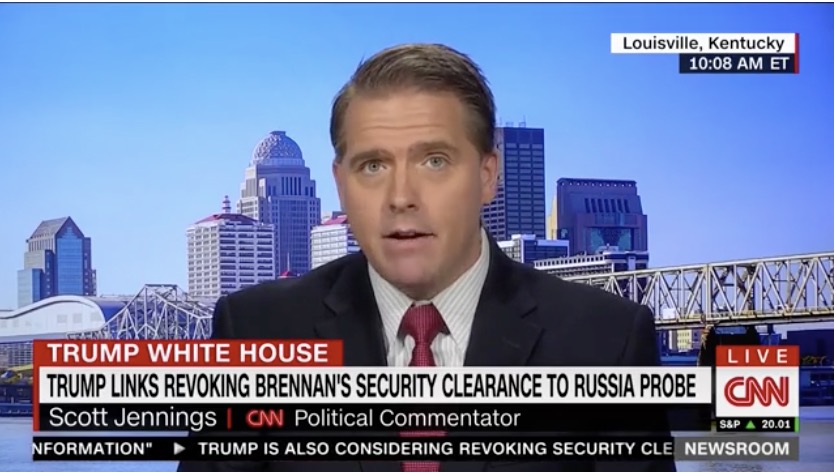 It turns out the Louisville public relations firm that was hired by Covington Catholic student Nick Sandmann, in the aftermath of his viral encounter with a Native American man at a pro-life rally over the weekend, is run by none other than CNN's Scott Jennings.
According to the Louisville Courier-Journal, Jennings's RunSwitch PR was responsible for putting together the statement from Sandmann, as well as releasing additional video footage from the rally, relieving the students of some of the earlier media outrage they'd received. According to the firm, the Sandmann family had hired them on retainer "to offer professional counsel" after their son had become the subject of a national media story.
"We are working with the family to ensure an accurate recounting of events which occurred this past weekend," said a statement from the firm.
Jennings's partners, Steve Bryant and Gary Gerdemann, said the Sandmann family had asked around for leads on media counseling over the weekend before hiring them.
"They reached out to our firm, and we responded," said Bryant.
Jennings is a former advisor to former President George W. Bush, as well as an occasional counselor to Senate Majority Leader Mitch McConnell (R-KY).
Have a tip we should know? tips@mediaite.com