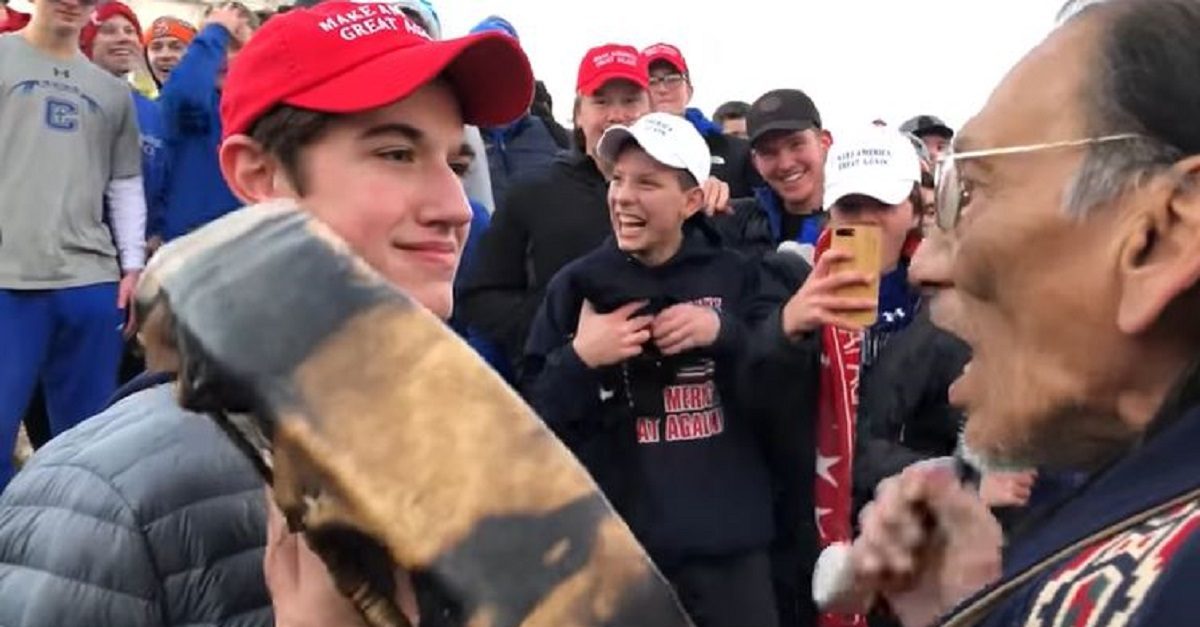 The Washington Post has issued a lengthy Editor's Note on their initial reporting of the incident between Native American activist Nathan Phillips and a group of students from Covington Catholic High School in Kentucky.
The note commented on the Post's initial report about the incident from January 19. Per the Post:
"Subsequent reporting, a student's statement and additional video allow for a more complete assessment of what occurred, either contradicting or failing to confirm accounts provided in that story — including that Native American activist Nathan Phillips was prevented by one student from moving on, that his group had been taunted by the students in the lead-up to the encounter, and that the students were trying to instigate a conflict."
"The high school student facing Phillips issued a statement contradicting his account; the bishop in Covington, Ky., apologized for the statement condemning the students; and an investigation conducted for the Diocese of Covington and Covington Catholic High School found the students' accounts consistent with videos," the note continued on.
The post then listed follow-up articles that dealt with the developments: "Viral standoff between a tribal elder and a high schooler is more complicated than it first seemed; Kentucky bishop apologizes to Covington Catholic students, says he expects their exoneration; Investigation finds no evidence of 'racist or offensive statements' in Mall incident."
The Post also corrected a claim made in their reporting that Phillips was a Vietnam Veteran.
"Phillips said he served in the U.S. Marines but was never deployed to Vietnam," the Post wrote.
They also deleted a tweet claiming that Phillips was a Vietnam Veteran.
The incident was put in the spotlight when video showing students from Covington Catholic High School — including one wearing a MAGA hat — appearing to taunt Phillips went viral.
Longer cuts of the video, however, showed the full context of the incident. The family of student Nicholas Sandmann has filed a $250 million defamation lawsuit against the Post.
[image via screengrab]
Have a tip we should know? tips@mediaite.com