Native Elder Nathan Phillips Suggests He Wants Covington Students Expelled After Viral Incident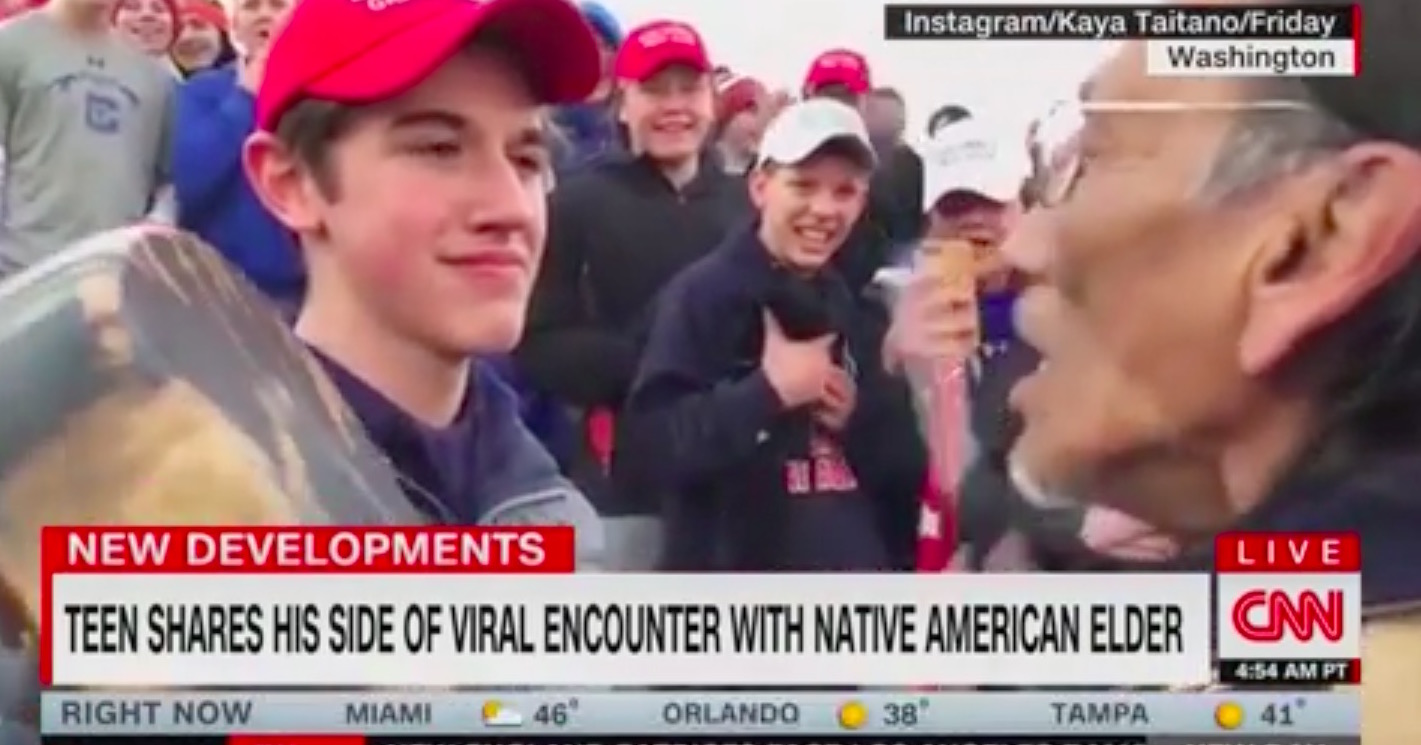 Nathan Phillips, the Native American man at the center of the viral incident with Nick Sandmann that took place Washington, D.C., hinted to the Cincinnati Enquirer he wants some of the students involved to be expelled from Covington Catholic High School.
Phillips also said he wants the teachers and the chaperones to be reprimanded or fired during the new interview.
"At first I wanted the teachers and chaperones to be reprimanded, some fired, for letting this happen," he said. "For the students, I was against any expulsions, but now I have to revisit that."
According to Phillips, he changed his mind because of the statement from Sandmann, in which the student gave a very different and more complete representation of the events backed up with other video footage.
"He [Sandmann] needs to put out a different statement. I'm disappointed with his statement. He didn't accept any responsibility. That lack of responsibility, I don't accept it," he said.
"[Sandmann] stole my narrative," Phillips added. "From the time I hit that first beat of the drum until I hit the last beat, I was in prayer. Now all of a sudden, he's the prayer guy and the passive one."
Since the incident went viral on Saturday, there have been many threats made to the students and the school.
"There have been many threats against our lives, against our parents. Some of these include that we should be locked in the school and it should be burned to the ground, the school being bombed, school shooting threats,"  Sam, a student of the school, explained in a video.
He and other students and their parents have been doxxed throughout the weekend. Because of the numerous threats, Covington Catholic decided to cancel school for the day on Tuesday.
Have a tip we should know? tips@mediaite.com