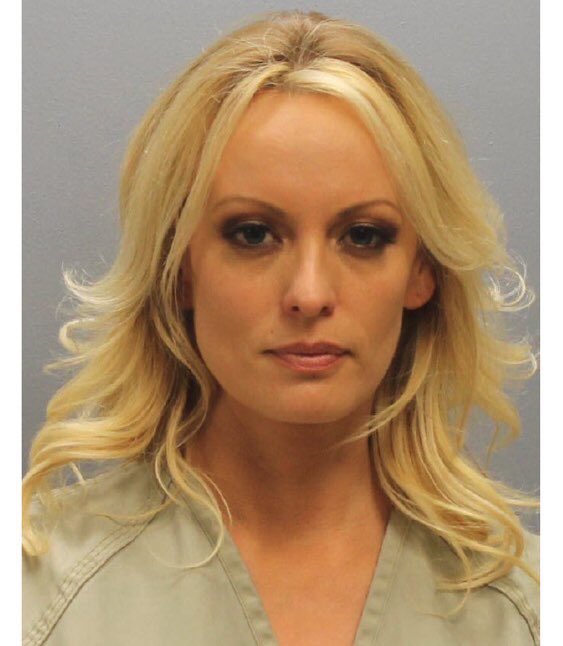 Stormy Daniels was arrested during a performance at a strip club in Ohio for sex offenses, her lawyer Michael Avenatti revealed early Thursday.
The famed porn star who is suing President Donald Trump over an NDA to cover up an alleged affair between the two was performing at an Ohio strip club when she was arrested by undercover police, Avenatti said.
The Ohio law she broke, known as the Community Defense Act, prohibits people who aren't family (ew) from touching nude dancers.
She was charged with three misdemeanor sex offenses, NBC News reported.
CBS News' Steve Portnoy had the pleasure of looking over the charging documents, which held the Daniels felt up "female and male officers posing as patrons" in their "specified anatomical area[s]":
The charging docs obtained by WBNS @10TV allege Stormy Daniels violated Ohio law by touching a "specified anatomical area" of female and male officers posing as patrons, and also touched them with her own "specified anatomical area." pic.twitter.com/kykV6MlQfG

— Steven Portnoy (@stevenportnoy) July 12, 2018
"This was a setup & politically motivated," Avenatti claimed. "It reeks of desperation. We will fight all bogus charges."
Check out her mugshot above.
Have a tip we should know? tips@mediaite.com
Aidan McLaughlin - Editor in Chief