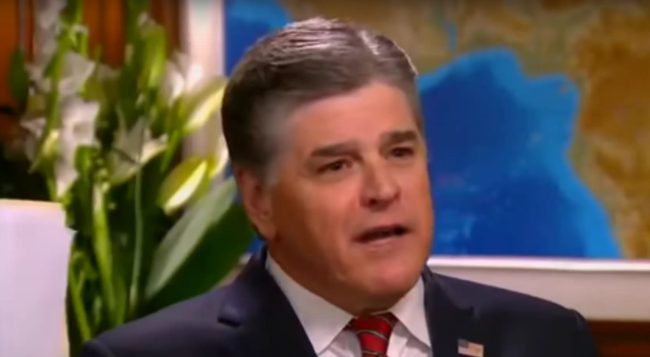 The Huffington Post and The Daily Beast both walked back stories claiming Sean Hannity sexually harassed a former Fox News guest. Both sites changed their headline after Debbie Schlussel pushed back against reports she was sexually harassed by Hannity in an exclusive interview with LawNewz.com.
Schlussel appeared on a local radio show Friday and detailed an incident from the early 2000's in which the Fox host invited her to his hotel in Detroit.
When she rebuffed his repeated advances, Schlussel claimed, Hannity stopped inviting her onto his show. Shortly after the radio interview, Hannity strongly denied the allegations, stating that they were 100% percent false, and said he was planning legal action against Schlussel.
The account was picked up by the Huffington Post and The Daily Beast, which ran a story with headlines like "Sean Hannity Accused of Sexually Harassing Fox News Guest."
In an interview with LawNewz.com on Monday, Schlussel denied that she was ever sexually harassed by Hannity, explaining that what happened to her did not legally qualify as sexual harassment.
"I would never accuse him of that. Sexual harassment has a special meaning under the law, and I would never accuse him of that," Schlussel, an attorney herself, said.
The Daily Beast headline has since been updated, and now reads: "Sean Hannity Accused of Inviting Fox News Guest to His Hotel Room."
The Huffington Post headline was changed to: "Sean Hannity Accuser Walks Back 'Sexual Harassment' Claim." The story was also updated with the following editor's note:
In an interview with LawNewz.com on Monday, Debbie Schlussel said she doesn't think that what happened with Sean Hannity amounts to sexual harassment. Still, she stands by her description of events, saying, "He tried to get me to go back to the hotel after the show after he and his executive producer Bill Shine treated me horribly."

She clarified that Hannity allegedly asked her to come to his hotel, not his hotel room.
Have a tip we should know? tips@mediaite.com
Aidan McLaughlin - Editor in Chief