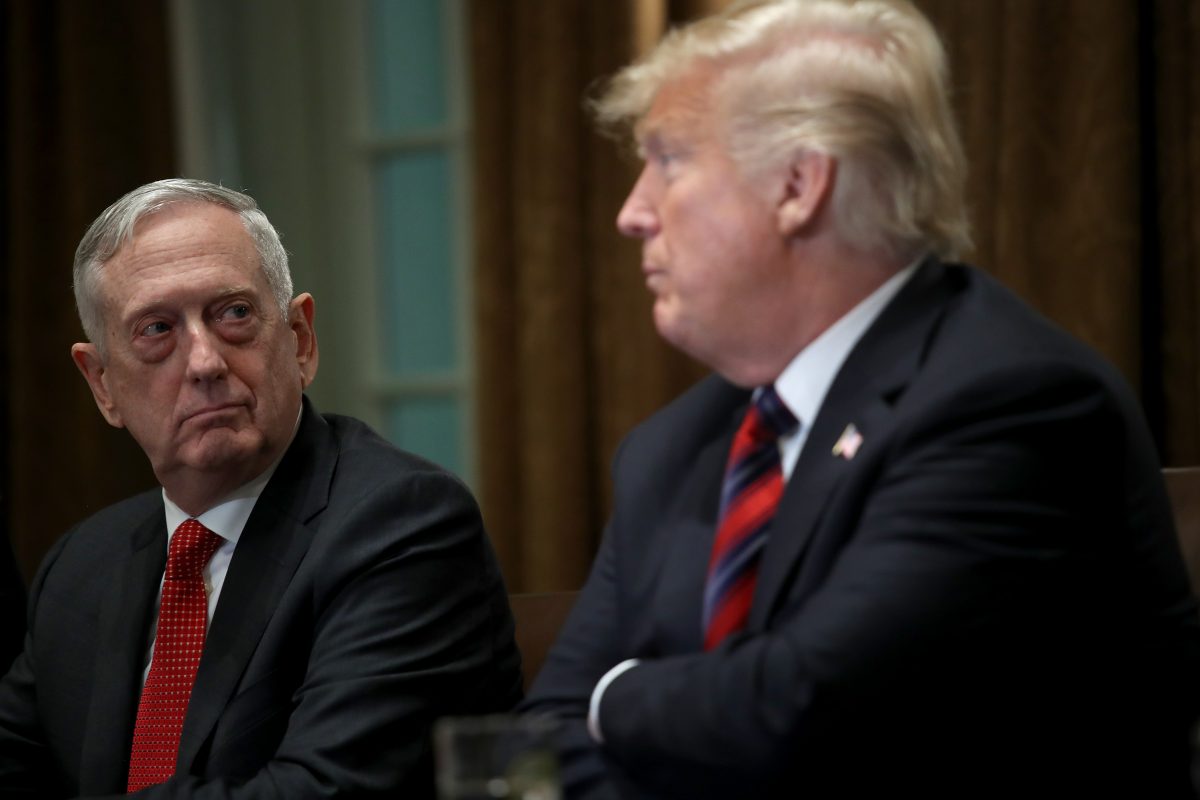 James Mattis issued a striking rebuke of President Donald Trump's world view in his resignation letter, stating the president needs a defense secretary with views that are "better aligned" with his own.
Trump announced via Twitter that Mattis, a four-star Marine general, would be retiring in February. A new defense secretary would be announced "shortly," Trump wrote.
In his resignation letter, which leaked shortly after the announcement, Mattis argued that the strength of the U.S. "is inextricably linked to the strength of our unique and comprehensive system of alliances and partnerships" — a far cry from Trump's "America First" policy.
"My views on treating allies with respect and also being clear-eyed about both malign actors and strategic competitors are strongly held and informed by over four decades of immersion in these issues," he wrote.
And the kicker: "Because you have the right to have a Secretary of Defense whose views are better aligned with yours on these and other subjects, I believe it is right for me to step down from my position."
Yikes. The shock resignation comes a day after the Trump administration announced it would be withdrawing troops from Syria, to the reported protests of the Pentagon and State Department.
On Thursday night, Sen. Lindsey Graham said he spoke to Mattis and concluded Trump came to that decision "alone."
After speaking with Sec. Mattis, Sen. Graham said that he believes Trump made the decision to pull troops from Syria "alone" and without considering military leaders.

— Marianna Sotomayor (@MariannaNBCNews) December 20, 2018
Read the full letter here: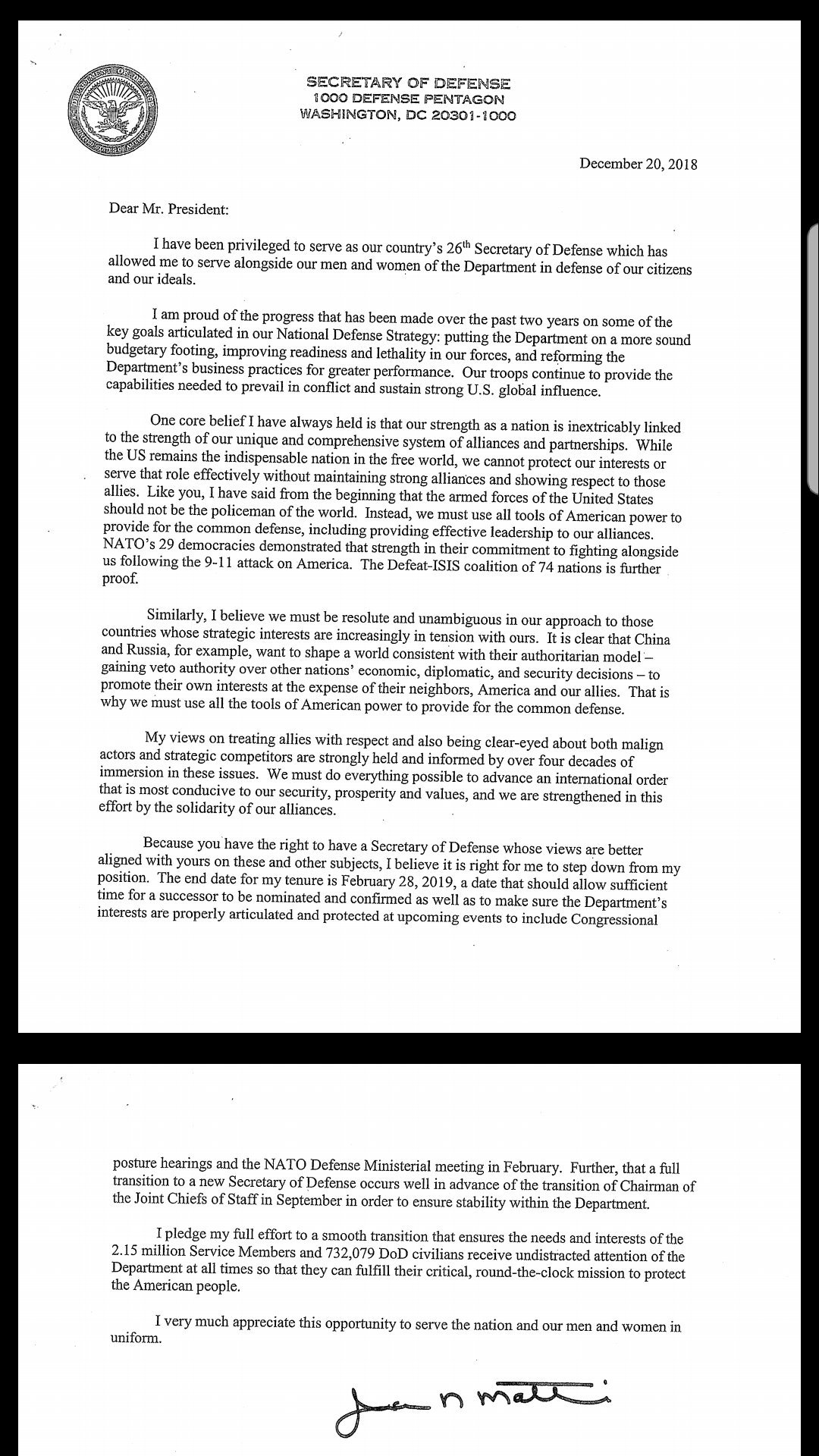 [Photo by Win McNamee/Getty Images]
Have a tip we should know? tips@mediaite.com
Aidan McLaughlin - Editor in Chief