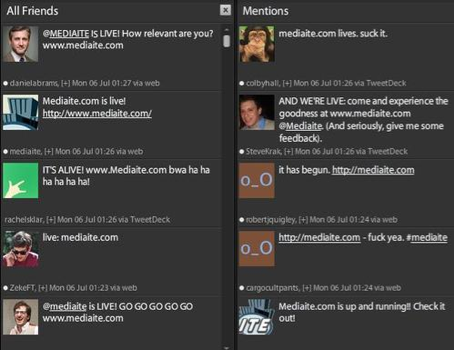 On the occasion of Mediaite's year anniversary earlier this week, some of our staff members and contributors look back on what kind of crazy, weirdo year it was.
Happy anniversary, Mediaite! It seems like just yesterday we were sweating together in the conference room over last July 4th weekend as we got ready to launch after just ten weeks of prep, straight into the first summer of the recession. Good times!
Actually, they were good times. It was not the easiest year to launch a site, coming on the devastating heels of the financial crisis in an industry that had been more than a little wracked. It did, however, make it an interesting year to chronicle — and in some cases gape at — a year's worth of events, stories and general you-couldn't-make-this-up craziness. Tiger Woods? Check. Sarah Palin starting a revolution from her Facebook page? The Great Conan-Leno-And-Sometimes-Letterman (Oh! Letterman!) Late-Night Wars? Check. The return of Eliot Spitzer? Check. The return of Betty White? Check. Glenn Beck's 9/12 project, bestseller club, uni-freaking-versity? Check check check. Replace each "check" for "head bonked against a wall" and you get what kind of year it has been.
In fact, given the ridiculousness of the last year, perhaps it's only appropriate that our anniversary week closed out with the LeBron-A-Thon and soccer punditry from Paul the Octopus.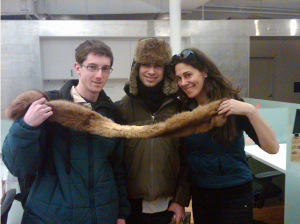 There's more — obviously — but you all know how to use Google, and if you don't, well then here. Since Dan has taken care of the stats, I'm going to take this moment to indulge in a few shout-outs and thank-yous. Oh look, here they are:
Thank you to our crack contributors and columnists, great writers and, in many cases, great friends — "Meet The Prensa" with Jose Simian, "Old Guard" with Bill Rappleye (who just turned 86 himself last week!); our Cyborg Rob Spence (I will always love saying that), pop-culture lover Pat Kiernan, Black Snob Danielle Belton, golf pro Stephanie Wei, Tumblr maven Anthony De Rosa, Katie Baker, whose byline I am proud to say we were first to display (she belongs to the world now), plus Jessica Gold Haralson and Jim Impoco whose expertise in very different area is still keenly missed. This is a non-exhaustive list, so sorry if I forgot you. I'm exhausted.
A special e-hug (ew, I'm sorry, you can't un-read that) goes out to our core columnists: Michael Triplett (social issues), Dave Levy (sports), Nisha Chittal (politics), Jonathan Fuhrman (film), the Panel Nerds (what else -panels) — and the MVP of both fancy award nominations and sheer raw prolificness, our Mirror-nominated Philip Bump. I learned the word "prolificness" from him. We also owe a debt to the tireless Tommy Christopher, Mediaite's man in the White House (okay the White House Press Room, but still, how cool is that?). Te amo, Tomito.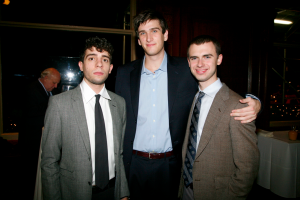 The team — this includes anyone who started in Dan's living room through our 11 months at Downtown Music, where I once ran into Cyndi Lauper in the lobby. This includes our first crop of Mediaite Interns — Arielle Zuckerberg, Zeke Turner, Jonah Bliss, Kevin Gotkin and Robert J. Quigley — the first three are missed, the second two are now runnin' shizz at Ite Site HQ, but you will always be part of the bedrock of this place (also later addition Joe Coscarelli, now tearing it up at the Village Voice). We've done well with finding great talent (only Frances Martel could make you think that Michael Steele might not actually be a trainwreck) and that has not changed with the current gang — fashion forward, trained in the art of stagecraft and willing to be iced. Their bylines keep all our sites going.
The sites — Quigley and Susana Polo at Geekosystem (TEAM ZACH!), Glenn Davis and Dan Fogarty (aka Glenner and D. Foges) at SportsGrid (RAW POWER), and my girls Verena von Pfetten and Ruthie Friedlander at Styleite (KARL LAGERFISH 4-EVA) — it's been awesome watching you create these great pockets of Internet awesomeness. You've made me in turn geekier, sportier, and less likely to wear brown shoes with a black belt. For that I thank you. (And though I risk being pilloried for reaching through a sacred wall, our gang at Abrams Research and on the ad/business side. Sorry, but I am not alienating Lindsay and her delicious baked goods. Three words: Glenn Beck Cake).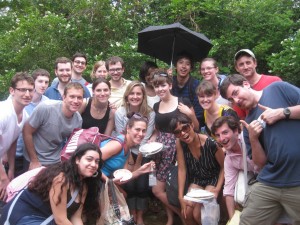 Did I forget anyone? Haaa. Andrew Cedotal, the glue between all the sites and the person most likely to make you laugh with an arch, multisyllabic reference you're not entirely sure you understand; Colby Hall, our managing editor and the person who, oddly, in an office half-filled with women is most likely to make a Beaches reference; our viral secret weapon Video Jon and our web developer Scott Smitelli, who provide unparalleled expertise and, in turn, late-night moral support and vuvzela innovation; and last but not least, my beloved Office Hours compatriots and the people from whom I learn everything I ever needed to know about Glenn Beck — Steve Krakauer and Glynnis MacNicol.
Oh yes and there's one more! Dan Abrams, who started it all. This one's for you. Happy anniversary, bro.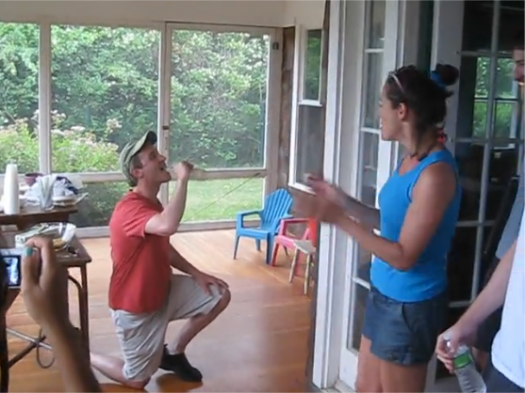 Have a tip we should know? tips@mediaite.com