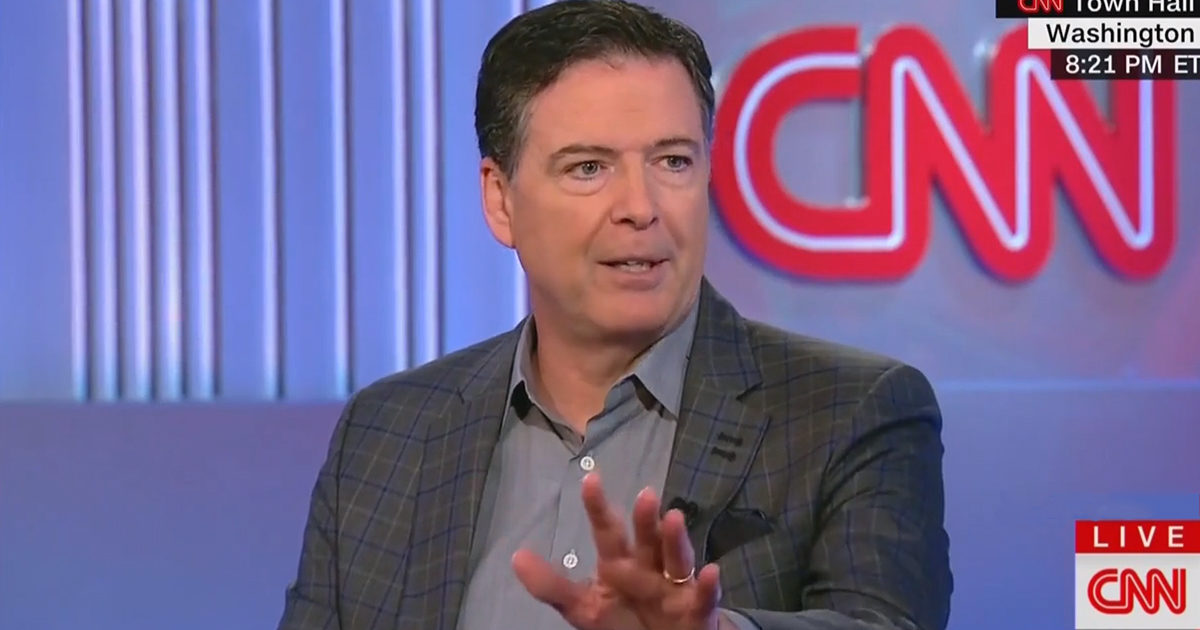 According to Nielsen Media Research data, CNN's Town Hall with former FBI Director James Comey failed to make an impact with viewers on Thursday night.
During the 8:00-9:15 p.m. ET timeslot, CNN averaged 1.6 million viewers and 326,000 in the advertiser-coveted adults 25-54 demo during its special town hall with Comey, moderated by Anderson Cooper.
Comparitively, Fox News hosts Tucker Carlson and Sean Hannity averaged 2.9 million viewers overall for their shows, with 464,000 in the key demo.
During the same time period, MSNBC's programming also drew more viewers overall than the town hall — about 1.8 million. They did, however, fall to CNN in the demo — with 301,000 viewers 25-54.
Though the event did fail to make an impact in the ratings, it did generate some news. During the town hall, Comey said he didn't believe former deputy attorney general Rod Rosenstein was a person of strong character and also admitted he thinks Peter Strzok and Lisa Page hurt the FBI's image.
Rosenstein, who is officially leaving the Department of Justice on Saturday, oversaw much of special counsel Robert Mueller's investigation into Russian interference in the 2016 election and wrote the memo that Trump used as pretext to fire Comey.
"I think people like that, Rod Rosenstein, who are people of accomplishment find themselves trapped," Comey offered, adding "They justify their being trapped which is 'yeah he's awful but the country needs me.'"
Have a tip we should know? [email protected]