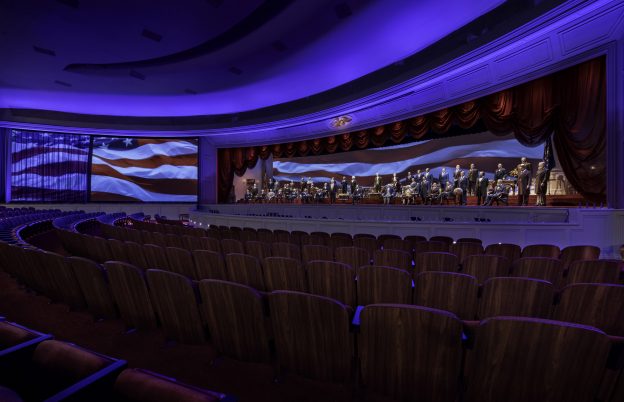 Disney announced today that the iconic Hall of Presidents will reopen to include President Donald Trump. Following a yearlong refurbishment, the attraction will open its doors to guests and fans on Tuesday marking Trump's animatronic debut.
The grand opening was originally supposed to be just in time for the Fourth of July but was later pushed back to "Late 2017."
Disney said the robotic lookalike includes some of the latest advancements in technology:
"An Audio-Animatronics figure of President Donald J. Trump has been added to the show and features the latest advances in technology that enable smoother and more lifelike movements. President Trump personally recorded remarks exclusively for The Hall of Presidents, just as each sitting president has done for the attraction since the early 1990s."
In addition to the light and sound updates, the waiting area outside the theater has also been updated to include additional presidential memorabilia.
Earlier in the year, there was controversy surrounding the 45th president and his place in the show. A Change.org petition collected over 15,000 signatures and requested that the president not have any speaking lines.
Trump can be seen standing next to President Lincoln, the OG of the exhibit, and will, in fact, have a speaking role in the production.
There's a clip going around online of the Trump animatronic speaking during the show:
UPDATE: And here's video of Trump speaking during the new Hall of Presidents show: pic.twitter.com/YpfAKOJL1M

— Scott Gustin (@ScottGustin) December 18, 2017
[image via Disney]
Have a tip we should know? [email protected]
---