Dwayne 'The Rock' Johnson Admits He Didn't Vote for Trump or Hillary in 2016: I Wanted 'Someone Else'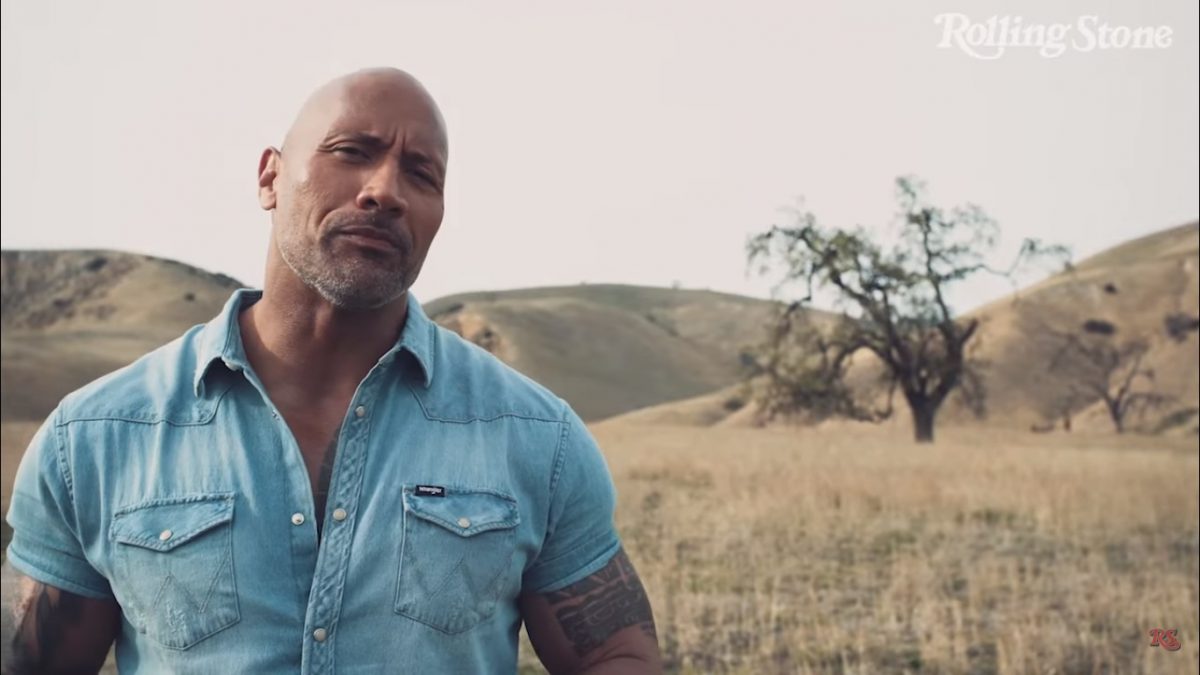 Amid rumors of his own presidential run, Dwayne "The Rock" Johnson, a former professional wrestler-turned-one of Hollywood's biggest stars, told Rolling Stone magazine that he did not vote for Donald Trump or Hillary Clinton in the 2016 election, as he "would rather have [had] someone else" for whom to pull the lever.
"At the time, I just felt like it was either vote for the [candidate] I thought would make a better president than the other, even though I would rather have someone else, or not vote at all. I wrestled back and forth with it," said Johnson during an in-depth profile with the outlet. "We were on the set of Jumanji in Hawaii, and it really was like calling on the gods. Give me the answer. Ultimately, it was [to not vote]."
However, in the upcoming 2020 presidential election, Johnson plans on getting more involved in the process and even endorsing a candidate: "The next elections, in 2020, I think I'll be a little bit more vocal in who I support."
While he is not an overtly political star like other big names in the industry, Johnson did voice some vaguely liberal or left-leaning opinions in the piece. He praised on the recent March for Our Lives protest in support of gun control measures, calling the event "incredibly moving."
"[It was] powerful and emotional. But like with anything, we've gotta have people who will meet them in the middle," he added. "It's frustrating. We've gotta see better leadership."
Johnson, a former college football player himself, went on to voice support for the national anthem protests that started with ex-San Francisco 49ers quarterback Colin Kaepernick and spread throughout the sport, saying he "would either have knelt or raised my fist in solidarity" if he were still playing.
He continued by calling out Trump for his remarks on the issue: "I felt like our president's responses were being dictated by the noise, and not the actual problem… I think when human beings are in jeopardy, and they ask for help, good-quality human beings, whether locally or at the highest level of office, they help."
The star of the new film Rampage also slammed Trump for his comments disparaging women and people with disabilities, which he marked as reasons he "didn't vote for him."
"You're gone," said Johnson in a hypothetical conversation with the president. "You're done. I don't have friends like that, nor is it anywhere in our business."
As for rumors regarding his own presidential aspirations, Johnson said his run wouldn't be happening any time soon, but that it was an option he is considering:
"I mean, look, people are very excited, and it's so flattering that they're excited. I think it's also a function of being very unsatisfied with our current president. But this is a skill set that requires years and years of experience. On a local level, on a state level and then on a national level. I have the utmost respect for our country and that position, and I'm not delusioned in any way to think, 'Oh, absolutely, if Trump can do it, I can do it, and I'll see you in 20-whatever, get ready.' Not at all."
[images via screengrab]
Follow the author on Twitter (@calebecarma).
Have a tip we should know? tips@mediaite.com