First Teaser for Toy Story 4 Confounds the Internet With the Introduction of Forky
Fans of the Toy Story franchise largely agree that the ending of Toy Story 3 was essentially perfect, one of the most tear-jerking moments of any Pixar film, and a great end to the trilogy. So news of a fourth installment was met with some hesitance, but the first teaser has hinted at some, well, interesting places for them to take the story.
And it all comes down to Forky.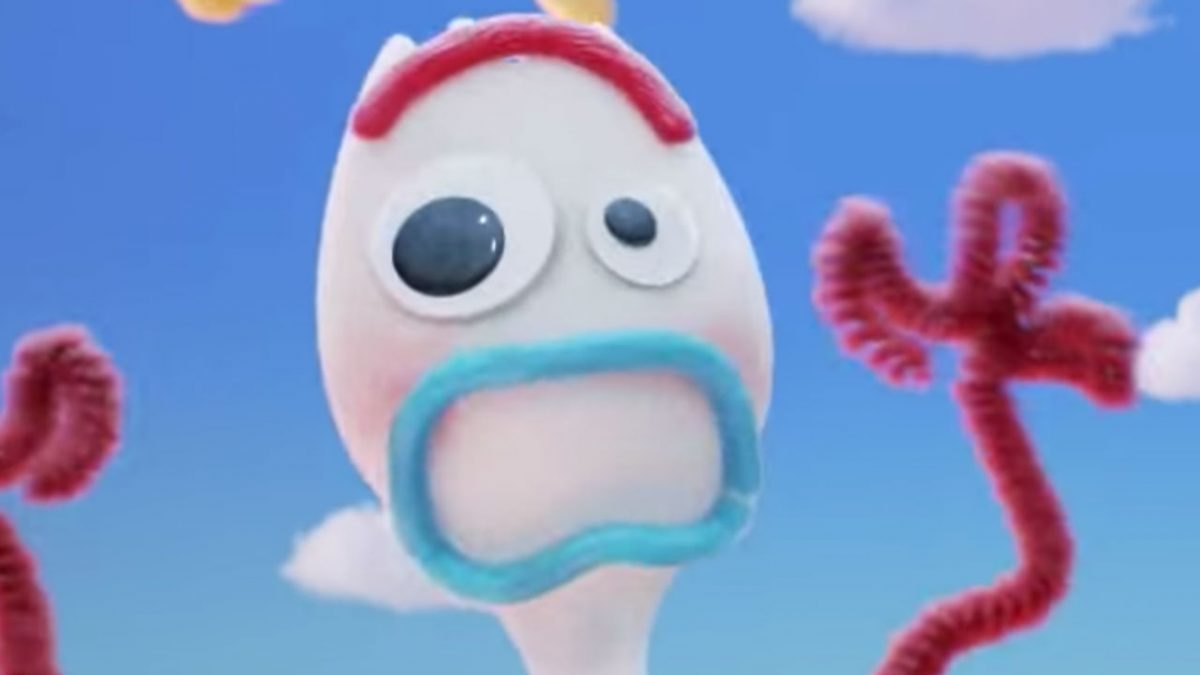 Forky, voiced by the great Tony Hale, is a spork that was made into a toy. And Forky is having an existential crisis.
The synopsis explains, "Woody has always been confident about his place in the world and that his priority is taking care of his kid, whether that's Andy or Bonnie. But when Bonnie adds a reluctant new toy called 'Forky' to her room, a road trip adventure alongside old and new friends will show Woody how big the world can be for a toy."
So many questions, not enough answers yet. We'll find out June 21, 2019.
"Forky is a toy that Bonnie made out of a disposable spork, so he's facing a crisis." Was Forky "alive" before Bonnie "made" him into a toy? Does he lose sentience if he chooses an existence as a spork rather than that of a toy? Will this be the most troubling Toy Story yet?

— Matt "Canberry" Patches (@misterpatches) November 12, 2018
when you find the Disney character who speaks to you pic.twitter.com/x7YGnrWZ8V

— Dave Itzkoff (@ditzkoff) November 12, 2018
Forky is my spirit animal/spork. #ToyStory4 pic.twitter.com/oZAjYgeXNS

— Brian Truitt (@briantruitt) November 12, 2018
I AM NOT SPORK, by Forky

[20 years pass]

I AM SPORK, by Forky

— Glen Weldon (@ghweldon) November 12, 2018
But is Forky a…. pic.twitter.com/LtW2A3InZt

— Ash Crossan (@AshCrossan) November 12, 2018
Hale is excited:
Could not be more excited to voice "Forky" in this. Working with the Pixar family is such an honor. https://t.co/d3I2DwVUf1

— Tony Hale (@MrTonyHale) November 12, 2018
[image via screengrab]
Have a tip we should know? tips@mediaite.com
Josh Feldman - Senior Editor