Roseanne Barr Claims Her Planet of the Apes Tweet Was About Anti-Semitism, Not Racism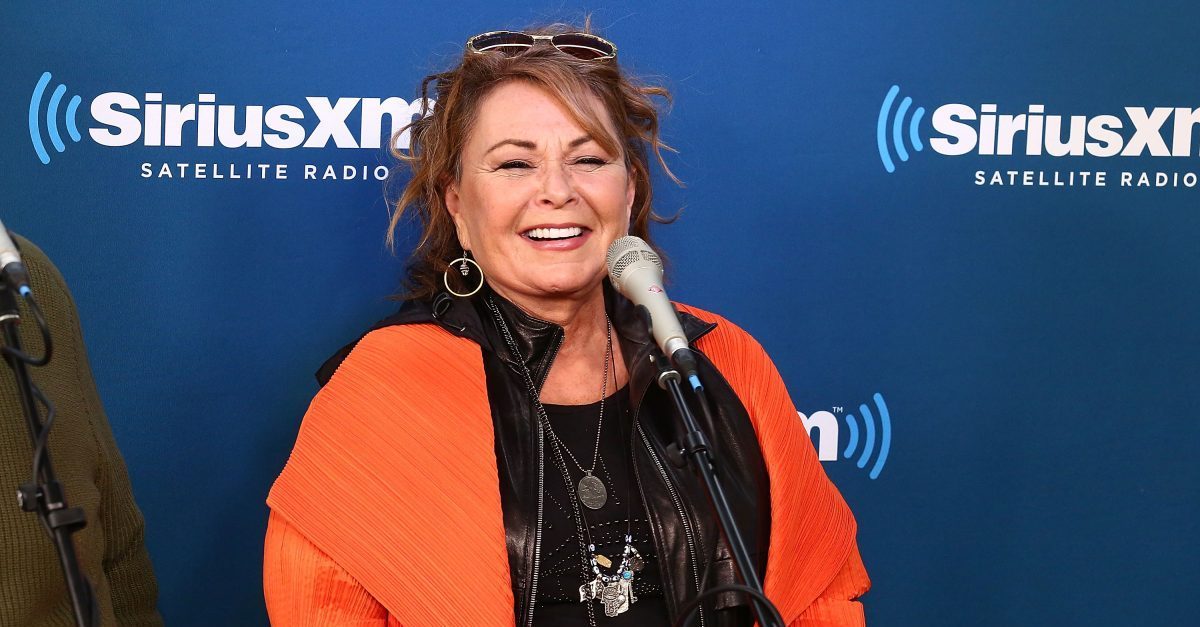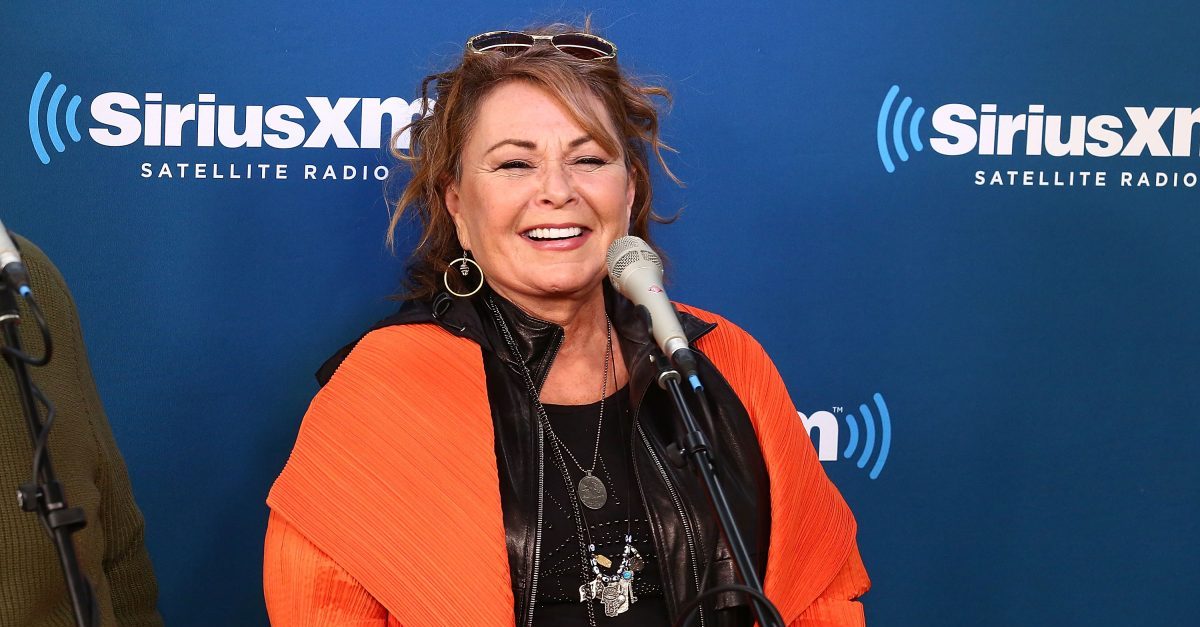 Roseanne Barr infamously made a racist remark about former Obama adviser Valerie Jarrett on Twitter last month, writing that "muslim brotherhood & planet of the apes had a baby=vj."
The tweet cost her the reboot of her hit sitcom and launched a firestorm that prompted the star into intermittent social media retreats and bouts of Twitter lamenting.
Returning to Twitter Wednesday night, however, Barr attempted to defend herself and claimed that her tweet was not racist at all.
"Rod Serling wrote Planet of The Apes. It was about anti-semitism," Barr wrote. "That is what my tweet referred to-the anti semitism of the Iran deal. Low IQ ppl can think whatever they want."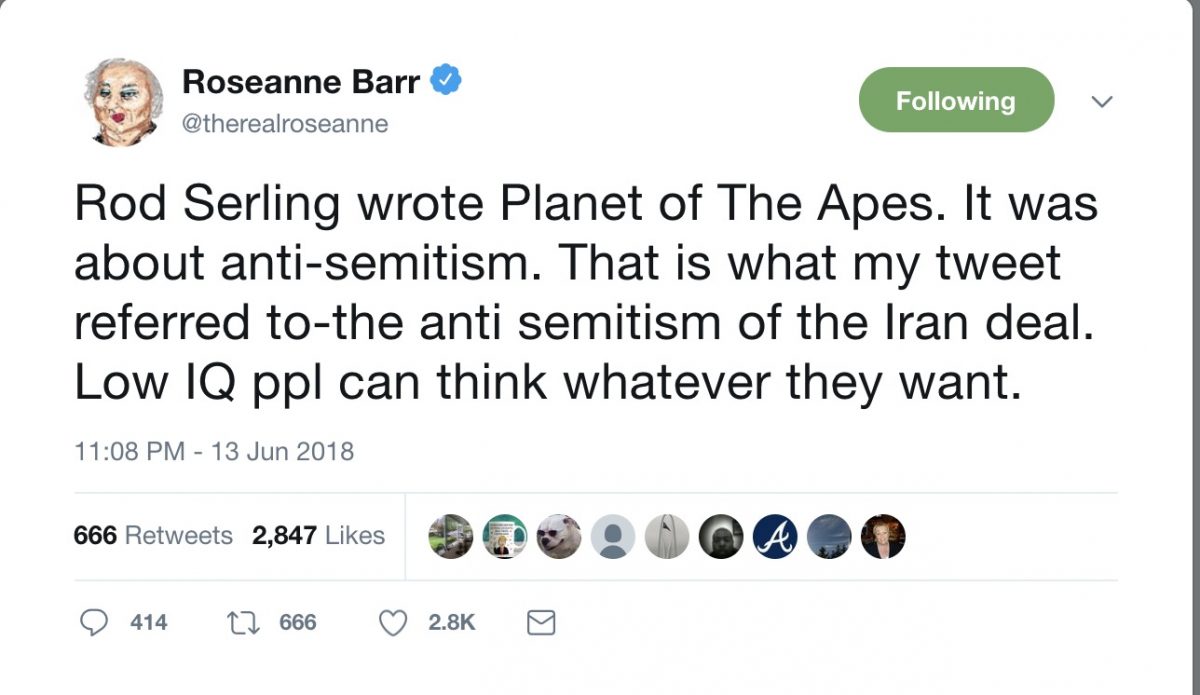 The tweet appeared amid during a lengthy Wednesday night Tweetstorm in which Roseanne talked about Malcolm X, Kanye West and insisted she was NOT a racist.
It also comes just days after Barr resurfaced on Twitter to claim she was making amends. In response, Twitter user Ghost of Bull Moose replied that Jarrett wants "Israelis and Jews chased into the sea."
Barr retweeted the reply.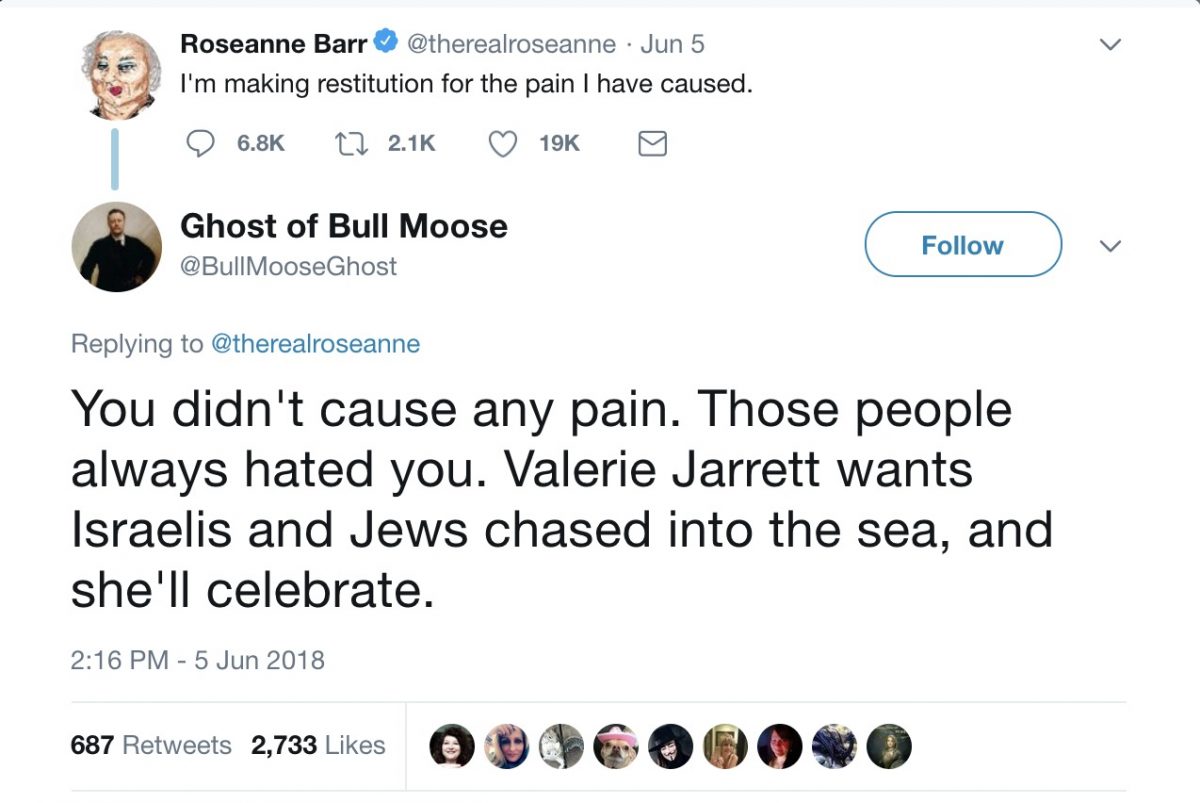 UPDATE: She also retweeted a link to a Haaretz article suggesting Planet of the Apes may be about Jews.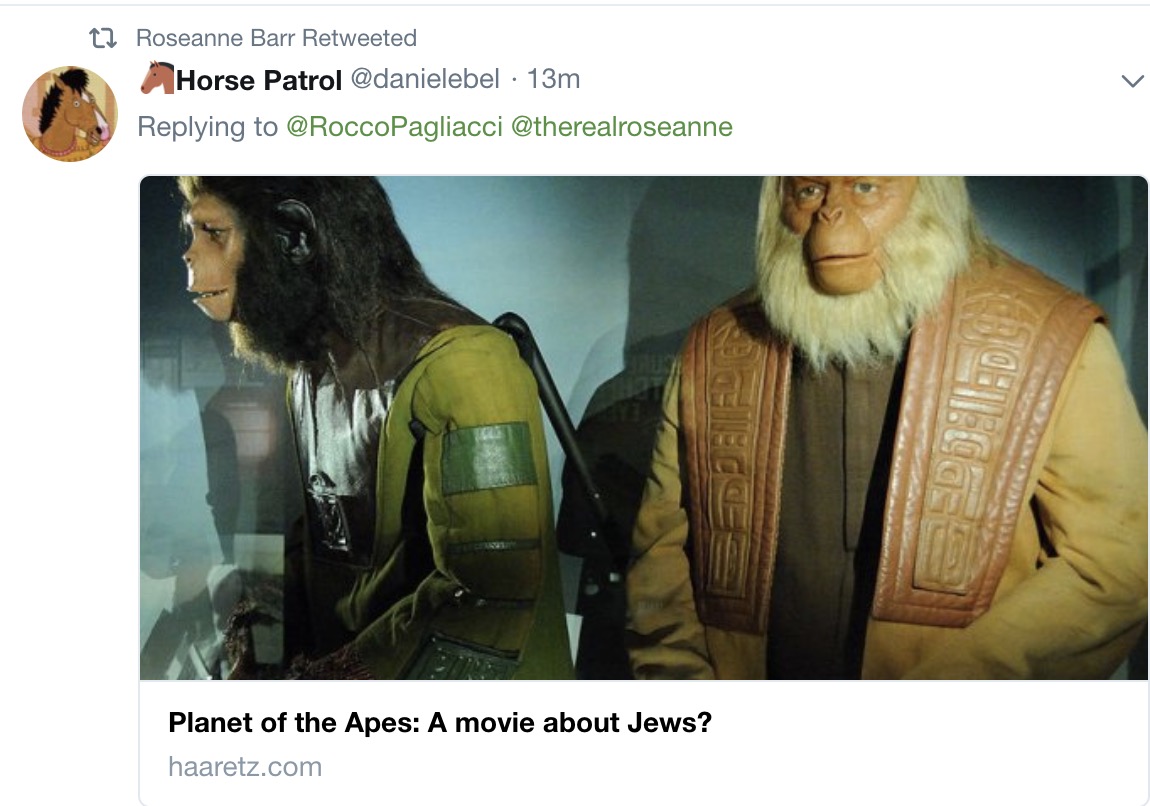 [image via Getty Images]
Have a tip we should know? [email protected]