South Park Takes On Andrew Tate With 'Romanian Sex Trafficker' Character in Shootout With Cops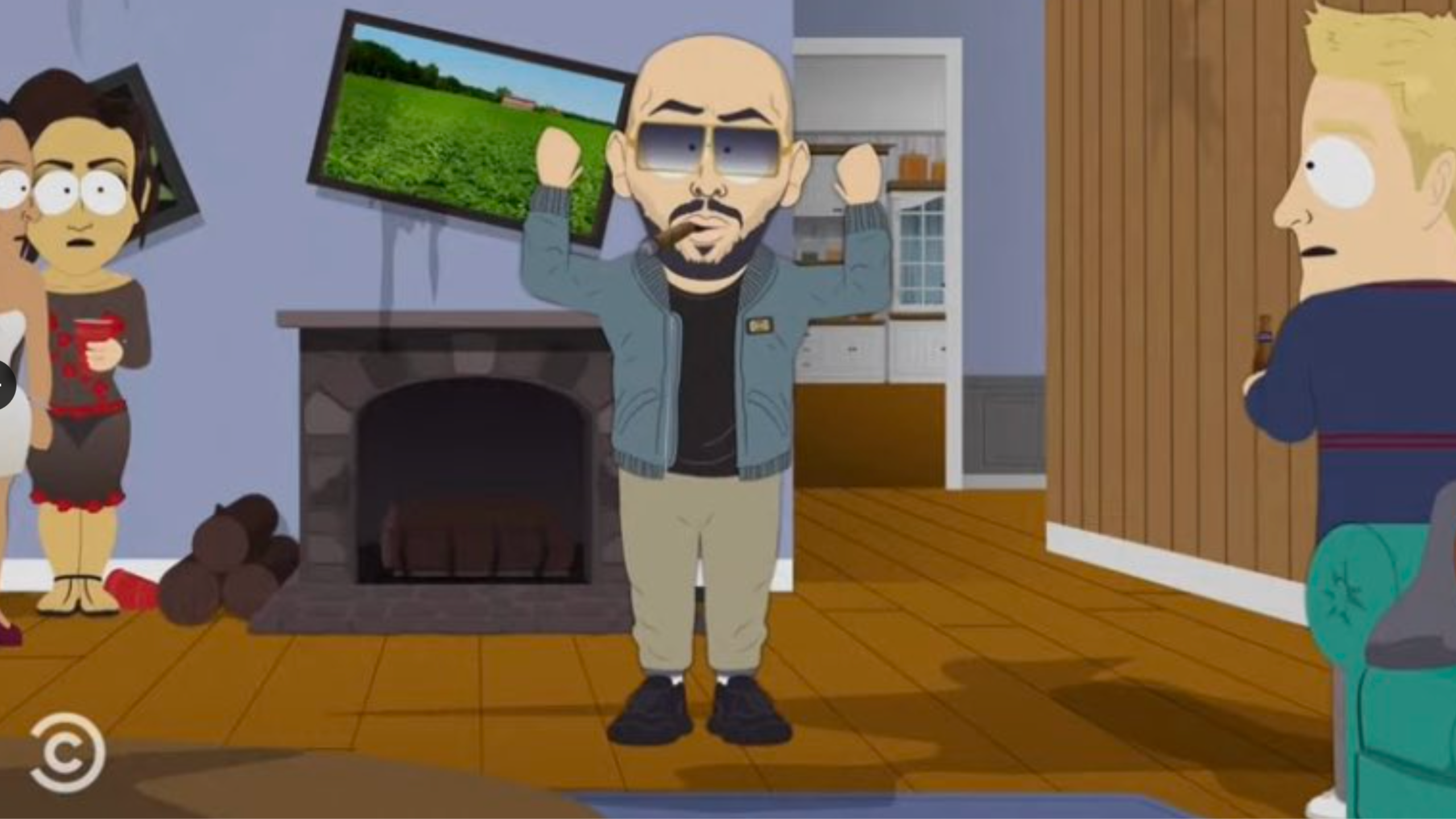 Disgraced influencer Andrew Tate was portrayed in a recent South Park episode as a "Romanian sex trafficker."
Tate went viral on social media last year for his controversial and often misogynistic worldview. Tate and his brother Tristan Tate, are currently detained in a Romanian jail on allegations of human trafficking, rape, and organized crime.
The new episode of South Park aired on Wednesday night, titled Spring Break. It featured a character named Alonzo Fineski.
In the episode, a father, Randy Marsh, is determined to show his sons how to party and enlists Fineski for help.
bruh they put andrew tate in the recent south park episode pic.twitter.com/4vsI03r1zS

— schMax (@schmaxelio) March 30, 2023
"I'm just trying to combat the messages that the liberal Left is putting out to young men about their male instincts being toxic," Marsh tells Fineski.
"The f*ck you talking?" Fineski replied.
"I'm trying to show my son and his nerdy little friend what a real party is because society wants them to be ashamed of their masculine natures," Marsh explains.
"You want real party?" Fineski asked, "I will — call some friends."
who decided to put Andrew Tate in South Park 😭pic.twitter.com/AGsDvxqouE

— 𝐬𝐞a✬ (@destroynectar) March 30, 2023
Later in the episode, Fineski is confronted by cops in a shootout as they yell, "That's Alonzo Fineski — the Romanian sex trafficker!"
It appears Tate will spend the foreseeable future in Romania as a Romanian judge denied their latest appeal for bail on Thursday. They will remain detained until April 21st despite not being formally charged with anything.
Have a tip we should know? tips@mediaite.com