Alan Richman Responds To Mighty Quinn's Response, In Re: Smorgasburg Line-Gate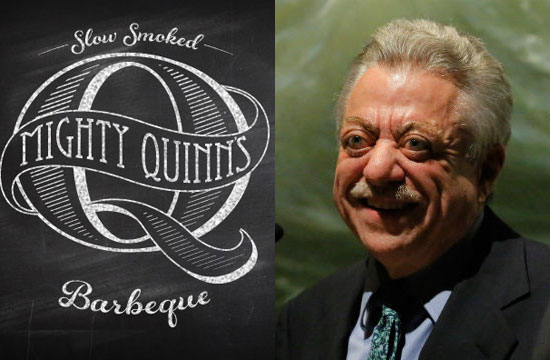 Pop quiz: how can you tell when all celebrity chefs are in The Hamptons for the month? Answer: when food writers, food blogs, and we, purveyors of news and opinion on celebrity chefs, are reduced to making headlines out of things like "Smorgasburg Line-Gate," which we cannot even believe is A Thing right now, save for the fact that it is August. (Sidebar: Why don't we ever get to write about controversial twerking? Can you guys do some more of that, please? Anyone? Justin Warner?)
Here are the facts, ma'am: Alan Richman wrote a review of Smorgasburg's two weekend locations for GQ. In it, he called out Mighty Quinn's Barbecue for refusing to serve him until a line had formed. Mighty Quinn's owner retaliated (in spite of the fact that he wasn't present during the altercation), calling Richman's account "categorically false," and insisting that he could never imagine any of his staffers behaving that way.
Richman decided to clear things up by publishing his exact notes from the experience in a followup post, because Jesus Christ, really guys?:
Grub Street wrote, "What really happened that day in a hot, crowded lot in Williamsburg? The world may never know."

I know. That's because I was present. It is my belief that an experienced reporter who was on site is a more accurate source of information than a pitmaster and his partner who were nowhere to be seen.

By calling my depiction of events "categorically false," Magid is asserting that nothing I said was true. To address that point, as well as Mangum's unflattering evaluation of my alertness, I will recount what took place, straight from my notebook.
You can read those meticulously taken notes here. Also, if anyone comes across our eyes, they appear to have rolled away.
[GQ]
RELATED:
Smorgasburg Vendor Calls Alan Richman's Review 'Categorically False'
Smorgasburg Vendor Refuses To Serve Alan Richman, Alan Richman Predictably Hates It
Have a tip we should know? [email protected]