Smorgasburg Vendor Refuses To Serve Alan Richman, Alan Richman Predictably Hates It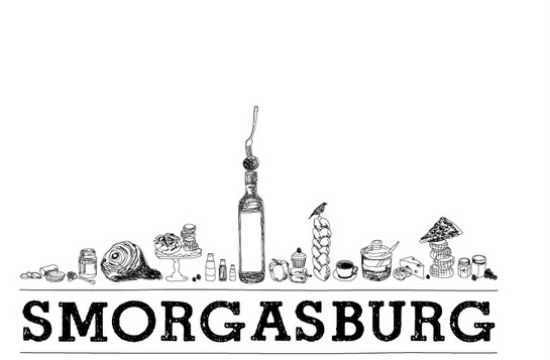 Today in Fuddy Duddies trying to understand The Youngsters news (you know, besides a lot of morning show anchors attempting a discussion of The Miley Cyrus Twerk Heard 'Round the World): Alan Richman released his review of Smorgasburg for GQ. Things go awry almost immediately when he reveals that he drove into Williamsburg to experience the weekly outdoor vendor festival. Step one, grown-ups: If you're driving your car to Williamsburg, you're doing Williamsburg wrong.
On the plus side, the vendors didn't seem to recognize Richman, which means he received the same bratty hipster service as the rest of the natives:
A few minutes after the official 11 a.m. opening, I hurried over to Mighty Quinn's, a much-beloved purveyor of barbeque, hoping to beat the line. There wasn't one.

I asked the lady at the counter for a sandwich. She smiled sweetly, and in a reasonable tone told me that she wouldn't serve me until there was a line, and my best bet was to start one.

I've experienced a lot of atrocious customer service in my life, but this was a milestone. What's worse, the ploy worked. New Yorkers don't think much in life is worthwhile unless they have to stand in line to get it.

A line started forming behind me. After five minutes, it numbered 20. Not good enough for her. The awful woman began taunting her customers. "Soooo close," she cooed. "Soooo close." Soon there were 25 people in line plus three baby carriages. I suspect she was eagerly awaiting the wail of tiny babies suffering in the summer heat.
Overall, though, thanks to some redeeming brisket sandwiches, he seems to enjoy his time there, which Richman manages to communicate in the most insulting way possible:
I never imagined that people who call themselves vendors could cook this well. I rarely eat street food — I believe it's why I've lived this long. Nor do I bother with truck food — I sympathize with the owners, who toil under atrocious conditions, but the food served from trucks is never worth the effort required to find them.
You can read his review in its entirety here.
[GQ]
RELATED:
Alan Richman Is A Super Suave Secret Agent At ZZ's Clam Bar
GQ's Alan Richman To Start Running Weekly Restaurant Reviews
Alan Richman Names Washington DC's Little Serow The Most Outstanding Restaurant Of 2013
Have a tip we should know? tips@mediaite.com