Eddie Huang, MAD Symposium & More Land On Bon Appetit's Food Trends For 2013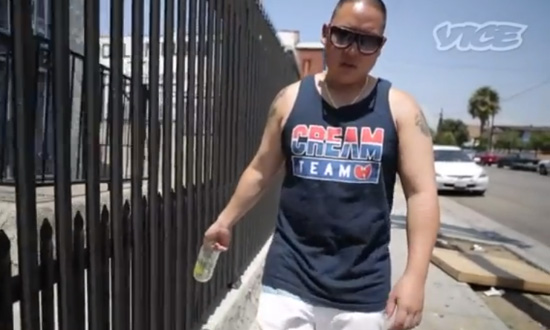 Andrew Knowlton and pals over at Bon Appetit compiled an roundup of the biggest food trends for 2013 in the January issue, which really only served to rile us up further for some of our most anticipated stuff.
For example, Eric Ripert and Anthony Bourdain' Good & Evil Eclat Chocolate Bar made the list at #5. We're still waiting around to see who will gift us an $18 chocolate bar this year.
Spinning Plates, the food documentary taking a look at the inner workings of three restaurants, including Grant Achatz's Next, grabbed the #8 spot under the heading "Food on Film." We expect lots of whimsical scoring.
Events like the Southern Foodways Alliance and the MAD Symposium came in at #12 as part of the "Hang Out With Chefs" trend. No complaints here.
Eddie Huang, the man, the legend came in at #17 as "the new Anthony Bourdain." (We thought we were the only ones who called that…) This one's spot on, as we're sure his upcoming memoir Fresh Off the Boat will replace aging squirtle Kitchen Confidential in our pokeball of beloved food memoirs.
David Chang and Lucky Peach grace the list at #22 under "Indie Food Mags." Because all things indie automatically = trendy.
And finally, the Animal/LudoBites collab between Jon Shook, Vinny Dotolo, and Ludo Lefebvre, Wylie Dufresne's upcoming East Village pub Alder, and Top Chef: Texas winner Paul Qui's eponymous Austin resto all landed on Restaurants to Watch in 2013. That Animal project is certainly taking the sting out of LudoBites' pop-up swansong.
Have a tip we should know? tips@mediaite.com