Chris Cosentino Bemoans The State Of Food TV, Promptly Joins Top Chef Masters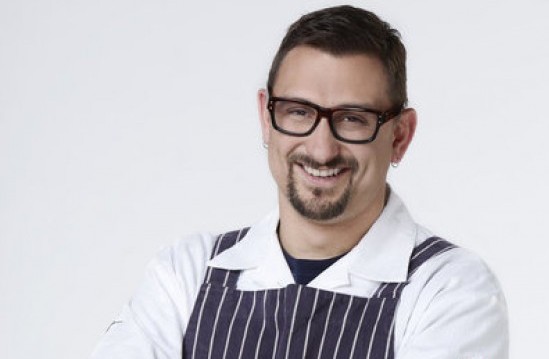 Chris Cosentino isn't happy with the state of food television, as he told Zagat in an interview promoting his newest book, Beginnings: My Way To Start A Meal. "I think food TV has over the years changed pretty dramatically," he said, referring to the multiple programs he's been on during his career, like Chefs vs. City and The Next Iron Chef. "As you can tell, I'm no longer on it, so I think that answers the question pretty well. That was my choice, I wasn't asked to leave, I chose to leave. I feel that it's just gone too far."
The interview doesn't say how long it took, but it notes that after the interview, Bravo announced that Cosentino would appear on Top Chef Masters's fourth season.
Now, we're not that hyperbolic, and Top Chef Masters is known for high caliber cooking. Also, Chefs vs. City, a show where Cosentino raced around a city against local chefs and ate enormous hoagies in five minutes, was as much about food tourism as Man Vs. Food is about portion control.
But seriously, Chris, why say that? Could it be that you're still sensitive over the fact that your pilot Chefs Unleashed never got picked up? And the network executives killed the concept of you tearing apart animals on camera while covered in blood? Whatever it is, when you make an amuse bouche out of items from a vending machine om Top Chef Masters, at least it will be in the much classier company of Missy Robbins and Takashi Yagahashi while Ruth Reichl composes poetry over your shoulder.
Have a tip we should know? tips@mediaite.com